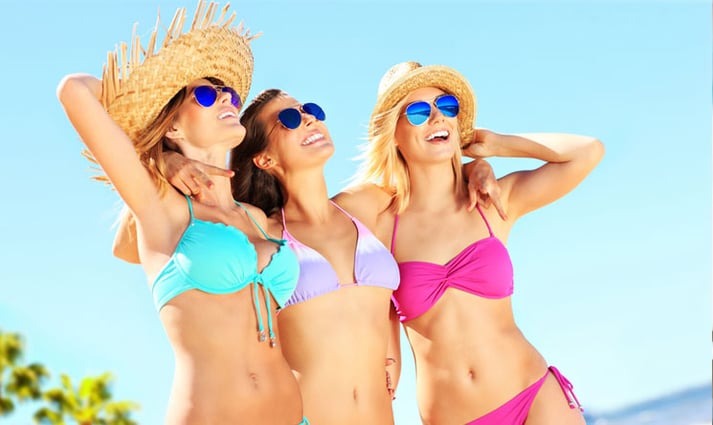 With the summer underway and that vacation coming up, it's never too late to grab yourself another bikini.
But not just any old bikini. We wanted to know what's hot this season, so we talked to Sarah Fisk, bathing suit designer extraordinaire at Swim Like a Mermaid, an L.A.-based bohemian bikini line.
Before we dip into the fun of choosing the right bikini, let's talk about common body shapes:
HOUR GLASS: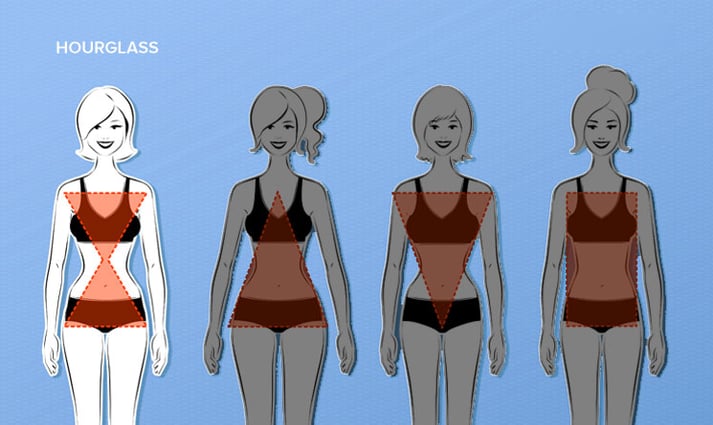 Smaller waist. Bust and hips are relatively similar in proportion.
---
TRIANGLE: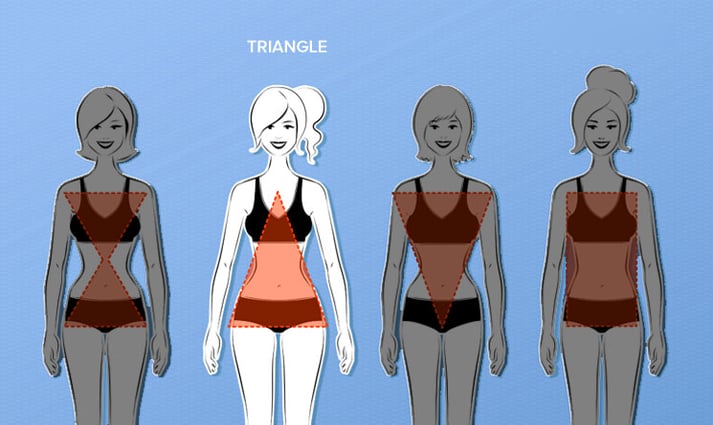 Smaller busts and bigger hips.
---
INVERTED TRIANGLE: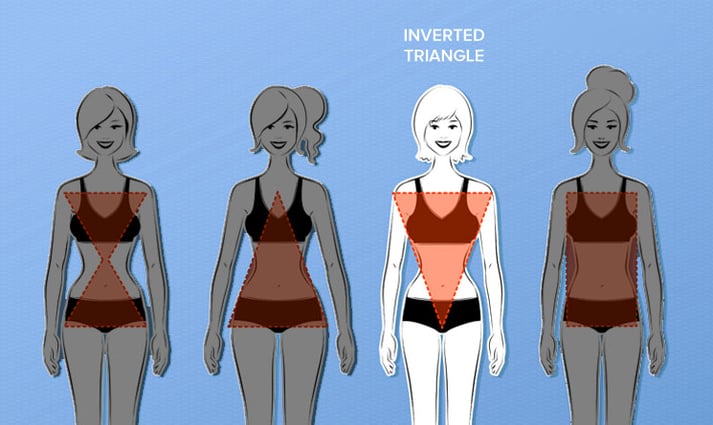 Broader shoulders and/or bust in comparison to the lower body.
---
RECTANGLE:
No one part of the body stands out, because everything is similarly proportioned.
---
"When I created Swim Like a Mermaid," Fisk says, "I wanted to design a line that is both versatile and unique, which is why almost every suit is reversible. Not everyone looks like a supermodel, so women can mix and match the bikinis for a barely there look, or full coverage. Whatever makes them feel the most confident."
Swim Like a Mermaid surveyed 1,493 e-mail subscribers to get their votes on their favorite bikini styles of the season. Here's what they found:
Halter – 497 Votes
Coming out on top, the halter reigns supreme as this season's go-to style. Ranging from pieces that work for every body type, the halter shows true versatility.
Best Body Type: All shapes. With its versatile style, a halter bikini can be made with thicker straps and underwear to hold you in, or it could be strappy for smaller-chested women.
Off-the-Shoulder – 304 Votes

A pretty style with a retro feel, the off-the-shoulder swimsuit is making a comeback this summer. A plus? It looks like a crop top, so you can get away with wearing it around when you go to local stores in the area.
Best Body Type: Rectangle. This bikini can help give shape to those who might lack it otherwise.
Bandeau – 253 Votes
For those who like to show a little extra skin and not end up with so many tan lines, a bandeau is a perfect swimsuit to have on vacation.
Best Body Type: Triangle. Best for women with smaller chests, the bandeau isn't known for its support…or its coverage.
One-Piece – 225 Votes

Photo Credit: Pacsun
Technically not a bikini, the one-piece has become one of the top swimsuit styles of 2016. Ranging from classic cuts to modern and edgy, the one-piece is perfect for every style and body shape.
Best Body Type: All shapes. The one-piece can be crafted in a multitude of ways to appeal to every body type perfectly. If you have a fuller midsection, a stylish one-piece can help you feel confident when you're out and about.
Triangle – 149 Votes

Photo Credit: Pacsun
Nothing says quintessential beach day like a classic triangle bikini.
Best Body Type: Triangle. Rectangle. Hour Glass. Not known for its support, a triangle bikini isn't typically ideal for women with larger busts who require extra coverage.
Plunge – 65 Votes

For those who like to show a little more cleavage, the plunge bikini is modern and sleek. It lets you be the center of attention if that's the look you want.
Best Body Type: Hour Glass. Inverted Triangle. Triangle. The plunge is a style that smaller busted women can easily wear without appearing vulgar or revealing too much. Women with larger busts will have to make sure they are comfortable with this style and it gives them enough support.