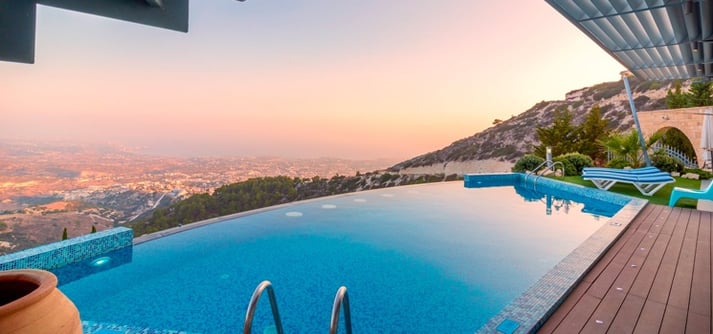 The annual Virtuoso Travel Week trade show brought to light many recycled observations regarding the luxury travel industry.
Tired of the typical "luxury travel is shifting from expensive trips to exclusive experiences" and "luxury means different things to different people" mantra, travel industry intelligence platform Skift sought to identify some real trends of the luxury travel industry.
Its recently published "The 6 Big Trends That Are Reshaping Luxury Travel" examines the true, ongoing evolution of the lux industry, determining "personalized fulfillment" to be the overarching theme currently defining the market.
"Fulfillment," states the article, "speaks to our innermost motivations, and our awareness and alignment of our inner and exterior contexts. It speaks to who we are, or more accurately, who we want to be."
Here are five big luxury travel trends aligned with this "personalized fulfillment" philosophy, according to the piece:
#1: LUXURY RELATIVISM: REDEFINING THE RICH AND RICHER
Where luxury travel was once only available to a very specific type of traveler, recent years have demanded a more specific segmentation of this profile into the three main groups:
Ultra high-net worth luxury travelers seeking the best of everything
High-net worth travelers who don't necessarily always want to travel exclusively in a luxury bubble
Aspirational upscale travelers splurging for special occasions
The latter two are driving the industry toward a "lean luxury" incarnation of upscale travel, where creative experiences are just as important as luxurious accommodations.
#2: GUEST CENTRICITY: PERSONALIZED JOURNEYS ARE THE NEW LOYALTY PROGRAMS
Travel companies are utilizing new marketing technologies and methodologies to further connect with travelers throughout their experience, and also well beyond it. Skift's article cites extensively a 2015 analysis in Harvard Business Review, which expands on this:
"Companies are designing and refining journeys to attract shoppers and keep them, creating customized experiences so finely tuned that once consumers get on the path, they are irresistibly and permanently engaged," it reads.
In contrast to more traditional "coercive" strategies, these newer campaigns "create new value" for customers, declaring that "Customers stay because they benefit from the journey itself."
#3 ACCESS IS THE NEW AUTHENTIC: THE NEXT GENERATION OF SOCIAL STATUS
Social media is becoming more and more of an influencer of travel decision-making across all levels of sophistication and budget segments, finds Skift. Luxury travelers are simultaneously looking to keep up their social media appearances, seeking out exclusive trips and adventures that few people can experience and being able to easily capture and share to their social platforms.
Brands are consequently getting better at developing new partnerships with vendors and independent contractors alike, to help build authentic and individual travel options for more customized social sharing.
#4 META LUXURY: ALIGNING BRAND ESSENCE AND EXCELLENCE
"Luxury beyond luxury," that's the definition of Meta Luxury. A concept that goes beyond the superficial means of brand recognition or price, it looks toward deeper, more unique qualities to define levels of luxury.
Focusing on the four pillars of knowledge, purpose, timelessness and unique achievements, travel in the realm of Meta Luxury goes beyond commercial performance and touches on something greater, something more substantial, something more personalized and fulfilling.
#5 THE LUXURY RESET: WHAT'S MEANINGFUL IN THE ERA OF PERMANXIETY?
A Skift research analysis identifies three main luxury travel themes altering luxury consumer expectations in 2017: "meaningfulness, simplicity, and transformation." Luxury travelers seek more meaningful experiences, simpler user experiences, and more opportunities for personal growth, it contends.
This assessment indicates a growing curiosity among travelers to learn new world perspectives, but a consequential attraction to brands differentiating themselves and providing such transformational experiences.
HOW DOES THIS AFFECT TRAVEL AGENTS?
It's important for travel agents to recognize, and understand, the aforementioned shifts within the luxury travel industry, since personalized and fulfilling experiences are becoming more and more important to travelers.
While, at least to a certain degree, we always knew these to be substantial aspects of our success as online travel agents, fully embracing this shift, and truly comprehending the significance of how much unique customization matters, is imperative to achieving our own collective "fulfillment" of providing the absolute best travel experiences possible, for all of our clients.