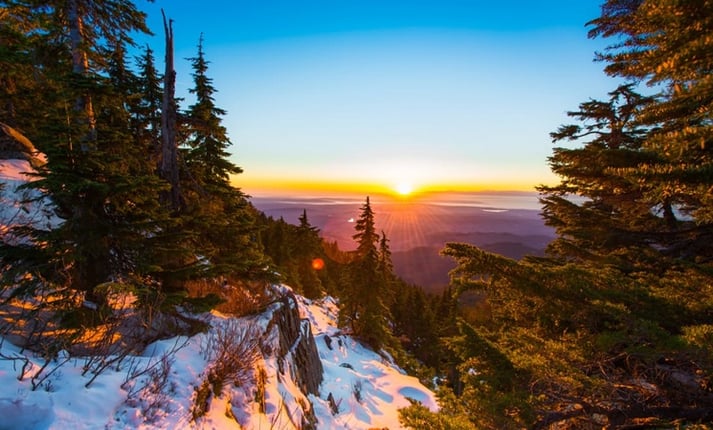 There's no better reason to book a trip to somewhere sunny than to escape winter's blistering cold weather.
But we know that because it's one of the peak travel seasons, some places are just too expensive this time of year to justify pulling out your credit card.
That's why we've looked to the U.S. News and World Report for a list of some of the most affordable winter vacations out there because you deserve a trip that won't break the bank.
BELIZE
With temperatures sitting at just about 80 degrees, late November to mid-April is the most ideal time to plan a trip to this Central American oasis. With moderate hotel prices and tranquil waters, Belize is the perfect location for scenic snorkeling and adventurous trips through the rainforest.
SAN DIEGO
Photo Credit: Reddit
San Diego has mild temperatures in the winter months when hotel prices are at their lowest. It can be a bit rainy at times, but the landscapes are lush and inviting. It's also whale migration season, so there is plenty to see for those interested in marine life.
SANTO DOMINGO
If you're looking to visit the Dominican Republic but want to save a few bucks, Santa Domingo is the place for you. With perfect beach weather during the winter months and reasonable prices, you'll also be avoiding the influx of tourists flocking to the country's more popular destinations.
NEW ORLEANS
Other than Mardi Gras, winter is the perfect time to head down to New Orleans. With cheaper room rates and fewer crowds, you can easily explore the French Quarter, leisurely learn about the city's haunting history and casually enjoy some of the best Creole and Cajun food in the country.
TULUM
Photo Credit: Agoda
Reasonable hotel prices and mild temperatures make this Mexican city one of the best to visit during the winter. A hidden gem on the east coast of Mexico, Tulum has beautiful beaches and fascinating Mayan ruins to explore.
QUEBEC CITY
If you're in the mood to explore a true winter wonderland, Quebec City's snow-covered cobblestoned streets will make you feel like you've walked right into a postcard. Its French culture comes to the fore in the mid-winter months. And don't forget its winter carnival when canoe teams race across the half-frozen St. Lawrence while hundreds of thousands look on and cheer!
PUERTO RICO
Perfect temperatures and humidity make Puerto Rico an ideal winter getaway this time of year. Explore jungles, swim in caves, sun bathe at the beach or indulge in some of the local cuisine. You'll be surprised how affordable a vacation here can be. There's always a lot to do, great food to eat, and fun people to meet.