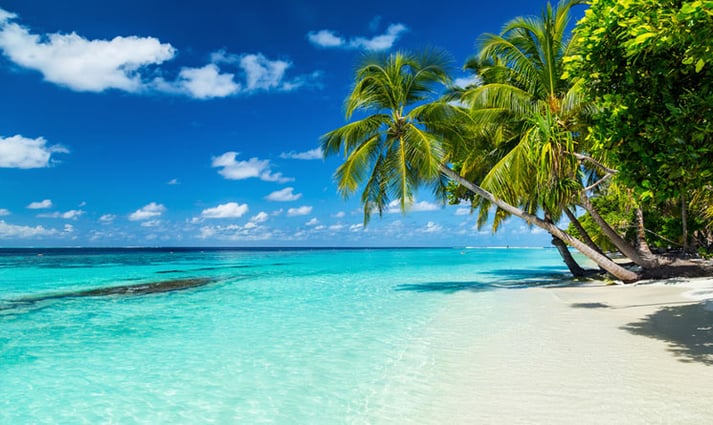 For the adventurous, lounging on a beach might not be the only way that you want to enjoy your island vacation. Sure, a tropical cocktail sounds fun, but you require a little more action to really feel as if you've lived.
For those who long for a little more exploration and a lot more wonderment, here are five island adventures that will spark that little fire in you that will deliver some extra exhilaration.
SNORKELING IN JELLYFISH LAKE
Located on an uninhabited rock island off of the coast of Koror, Palau, Jellyfish Lake is one of 70 salt water lakes on this South Pacific archipelago that was once connected to the ocean, but was cut off 12,000 years ago. Due to this separation, jellyfish were trapped in the lake, free from predators and left to reproduce and evolve. Though these jellyfish have stingers, they are too small for humans to feel.
Swimming and snorkeling among the jellyfish is permitted, but tread lightly – you don't want to harm their delicate frames.
HORSEBACK RIDE AND SWIM IN JAMAICA

Through Chukka, adventure-seekers in Jamaica can experience all sorts of thrills. Between jungle river tubing and muddy ATV rides, it doesn't seem like it could get much cooler – until you check out their horseback ride and swim! That's right, go horseback swimming!
MOUNTAIN BIKING IN TOBAGO
Located just northeast of Trinidad's mainland, Tobago is full of natural trails that overlook the glistening Caribbean. Visitors to Tobago can ride mountain bikes, enjoy breathtaking views, stop to take a dip in the sea, and continue on their journey through this mostly untouched island paradise.
A CANOPY TOUR IN COSTA RICA
Enjoy a bird's eye view (literally!) of the jungle while soaring from tree to tree on a canopy tour. Suspended from cables high above the rain forest floor, adventurers will experience a tree-top journey of a lifetime.
SWIM INSIDE A VOLCANO
Experience a dive like no other in Champagne Beach, Dominica. Here, volcanic vents have created bubbling water, letting divers feel like they're literally swimming in a champagne bottle. Though Dominica is not known for having fluffy white sand beaches, its natural hot springs, boiling lakes, black sand and bubbling swims make it a must-visit for the thrill seeker.
Relax later – let your island vacation become the adventure of a lifetime.