At the beginning of every year, travel giants around the world compile their lists of the best beaches on the planet.
And while we love daydreaming of lying out on the sand with a Mai Tai and a string bikini, we decided to go to work, sift through the lists and pull out the top locations that were mentioned the most.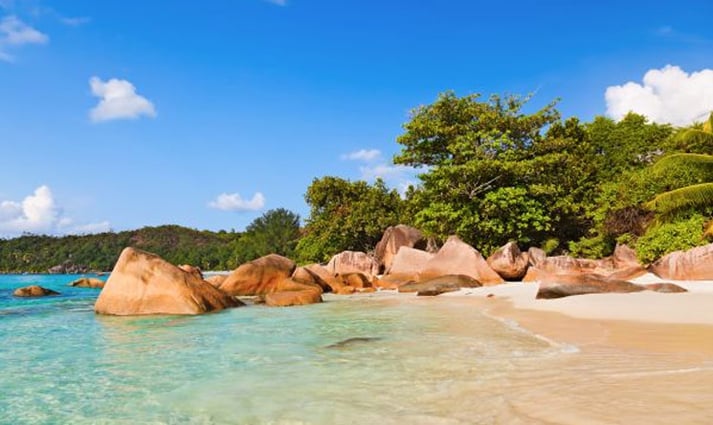 1. ANSE LAZIO, SEYCHELLES
With soft pale sand and clear blue waters, Anse Lazio is framed with granite boulders and lush palm trees. Known for its swimming and snorkeling, Anse Lazio is the most famous beach on Praslin Island, south of the equator in the Indian Ocean off the African coast.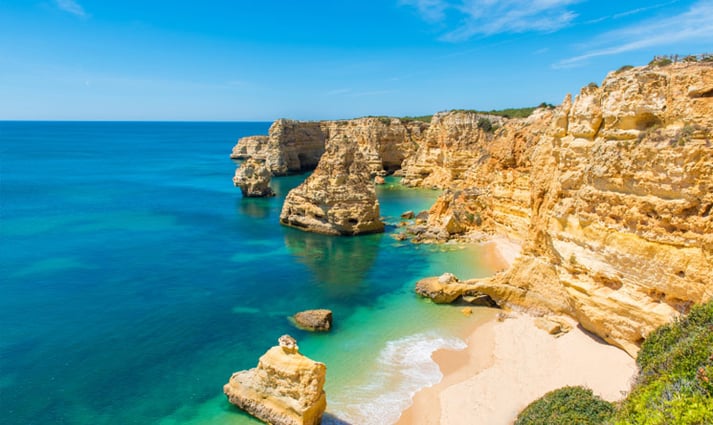 2. BAIA DO SANCHO, BRAZIL
Best visited via a boat or a narrow staircase that leads down from the cliffs, Baia do Sancho lies on a secluded bay off the coast of Recife in the South Atlantic. One of the best diving spots on the planet, Baia do Sancho boasts white sand and emerald waters.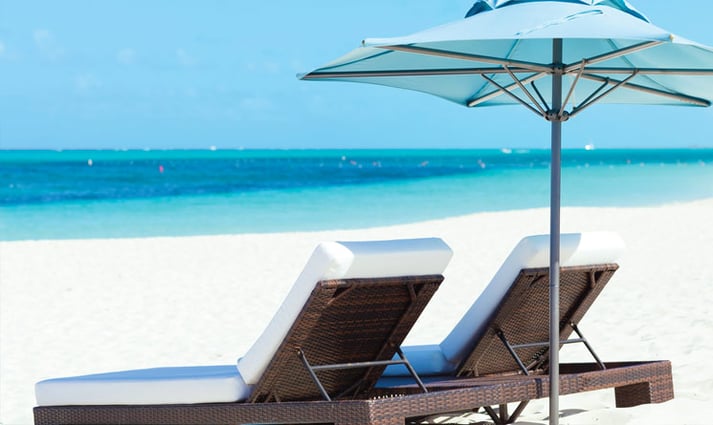 3. GRACE BAY, TURKS AND CAICOS
Quintessentially post-card worthy, Grace Bay offers 12-miles of white sand and crystal waters. Dotted with hotels, shops and restaurants, this long stretch of Caribbean shoreline allows visitors the pleasure of finding a secluded spot to soak in the sun or walking to a nearby restaurant to try some of the local cuisine.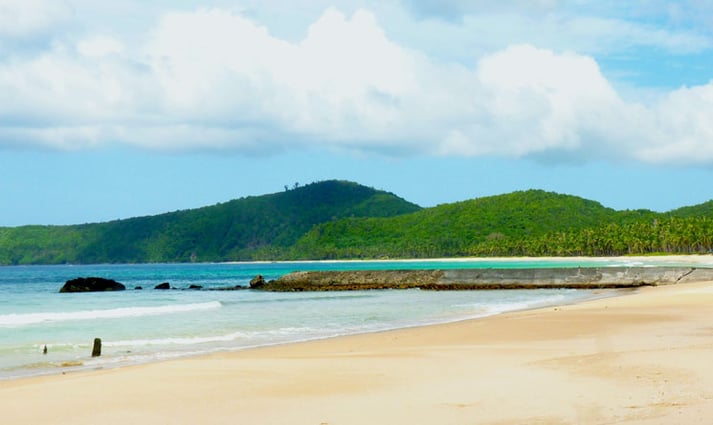 4. NACPAN BEACH, PHILIPPINES
One of the Twin Beaches of El Nido, Nacpan Beach shares the shoreline of Calitang Beach in the South China Sea. It's a bit of a journey to visit this beach, which is partly why it's so secluded (and so rewarding) once you get there. With a sprawling shoreline, fresh crabs and blue waters, it's worth the trip.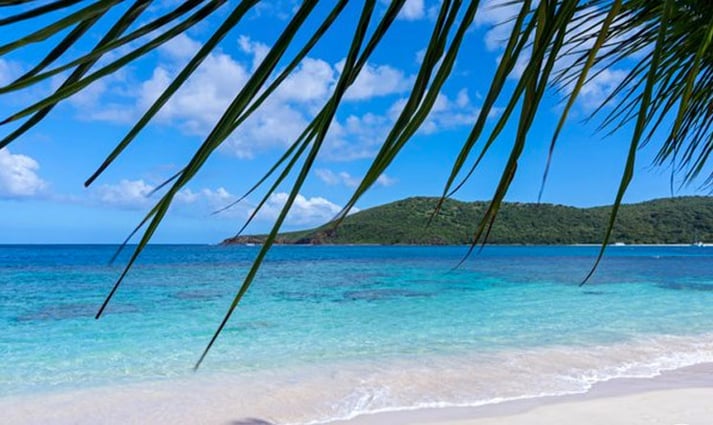 5. FLAMENCO BEACH, PUERTO RICO
Known for its turquoise water, soft white sand, spectacular diving, swimming and fishing, Flamenco Beach is a one-and-a-half-mile crescent on the small island of Culebra, between Puerto Rico and the British Virgin Islands. Known for its great snorkeling, Flamenco Beach is a protected cove, so there are hardly any waves.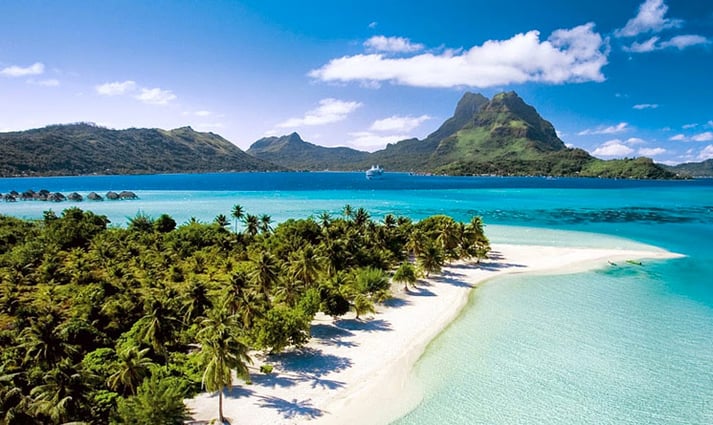 6. MATIRA BEACH, BORA BORA
A mile stretch of exquisite white sand and turquoise waters at the southern tip of Bora Bora in French Polynesia's fabled island chain, Matira Beach is the most famous public beach in this magical pocket of the globe in the South Pacific. Framed with lush palms and green hills, Matria offers safe swimming and easy snorkeling in its lovely lagoon.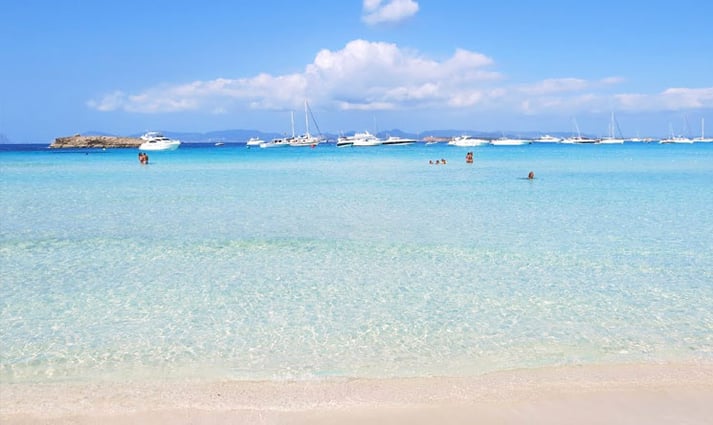 7. PLAYA DE SES ILLETES, SPAIN
Famously referred to as the best beach in Spain, Playa de Ses Illetes has a laid-back, stripped down atmosphere that is widely regarded as the counterpoint to Ibiza's jet-set glitz. With Caribbean-esque shorelines and crystalline blue waters, this scenic spot on Formentera island in the Mediterranean is popular among divers and fashionistas alike.


---
With all of these beautiful beaches and picture-perfect stretches of shoreline to think about, it's hard for us to keep our mind on anything else.
That's why we know you're probably thinking of how to become a travel agent. Who doesn't want to visit places like these while making an income?
You really should just get the ball rolling and start earning your travel agent commissions today – granting you the opportunity and the freedom to work from home as a travel agent all while visiting these exquisite faraway spots.