Where would you like to travel?
Select your destination, and we'll pair you with an InteleTravel Advisor based on your travel needs.
Do: Find Local Restaurants
New York has one of the best food scenes in the world, if not the best. Top chefs come from around the globe to try their hand at the cutthroat culinary scene here, which is good news for you.
Not only is there always a hot new restaurant opening where you'll find the best fine dining money can buy, you can also stumble upon some of the best affordable food from countries around the world.
For example: If you're looking to try Nigerian food, you could head to Buka, in the Clinton Hill neighborhood of Brooklyn, where you'll find comforting edikaikong and spicy pepper soup. In the mood for the best dim sum in the city? Check out Nom Wah in Chinatown. They've been open since 1920, serving everything from turnip cakes that will put a smile on your face to soup dumplings that will make you do a happy dance. Vegetarian or vegan? Never fear. Buddha Bodai Kosher Vegetarian Restaurant in Chinatown has you and your ethical diet covered, no need to skimp on the decadence. Willing to travel? Go to White Bear in Flushing, Queens—arguably the modern epicenter of New York's Chinese culinary scene—to try chili wontons better than anything you'll ever taste again.
Don't: Visit the Same Old Chains
The best trips give you a taste of something new, whether literal or metaphorical. In this instance, it's both. There are plenty of recognizable names in New York: Applebee's, Hard Rock Cafe, Ruth's Chris. But you should do yourself a favor and skip the familiar for a once-in-a-lifetime culinary adventure.
Not sure how to do this? Ask yourself what you're in the mood for—steak, pasta, Mexican, what have you—and either look for recommendations from New York Magazine, Time Out, or Eater, or ask your Inteletravel advisor, who will have the expertise and inside scoop about the best places to eat.
Do: Visit a Rooftop Bar
Are there breathtaking mountain views, vistas that stretch as far as the eye can see, white-sand beaches that make you feel like you're living in a postcard? No, of course not. But that doesn't mean you should skip the views. New York's skyline is a different kind of breathtaking, all of those people in such close proximity, each living their own unique existence.
The Top of the Standard—a penthouse-style bar and lounge perched atop The Standard High Line Hotel in the Meatpacking District—is quintessential for its majestic, sweeping views, but every New Yorker has their spot.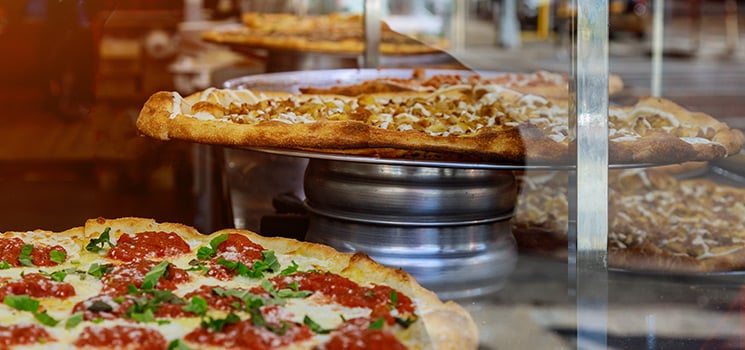 Do: Get Real New York Pizza
Regardless of what New Jersey's official Twitter account claims, the best pizza in the world can be found in New York. Which is perhaps why everyone—and we mean everyone—has an opinion on where to get the best slice in the city.
Sink your incisors into a hot, cheesy slice at Lucia Pizza in Flushing or Rosa's in Maspeth, Patsy's on the Upper West Side, Joe's Pizza in Greenwich Village (though they also have locations around Manhattan and one in Brooklyn), and Louie & Ernie's in da Bronx.
Don't: Eat Sbarro or Famous Ray's
Everyone has their go-to slice. It's the best slice of pizza in the entire city, no matter what anyone else says. And usually, the pizza in New York is so good that the matter of "best" is purely subjective. That said, there are certainly spots to avoid if you want a crisp, cheesy, fold-in-half, eat-while-standing slice.
Whatever you do, do not pull a Michael Scott and go to Sbarro. It's food court pizza. Turnpike rest stop pizza. The same goes for Famous Ray's, of which there are half a dozen copycats: Famous Ray's, Famous Original Ray's, Ray's Original. You get the point. The real Ray's closed down in 2011, and there's an entire micro-economy built on duping tourists into paying for the name and not the quality of a good slice.
Do: Spend at Least a Day Seeing Tourist Attractions
There are so many famous spots in New York for every kind of traveler, and despite what jaded New York travel writers might insist (don't bother going to the Statue of Liberty, the Met is a waste of time), you should spend a day checking out the quintessential spots that interest you and your crew.
What do you think of when you think of New York? Treat yourself and head there. Whether you're traveling with kids and end up at the New York City Fire Museum or the Children's Museum of the Arts, or you're a history buff and spend the day at the American Museum of Natural History or take the ferry to Ellis Island, lean into the fact that you're a visitor. New York is a city full of cultural riches, many of which go overlooked by its residents. Enjoy them all.
Don't: Spend All Your Time at Tourist Spots
While the tourist spots are popular for a reason, they're not the only attractions worth seeing in a city filled with some of the best art, music, theater, food, and drinks in the world.
That means doing a little more digging and avoiding spots like Serendipity, Tao, Ripley's Believe It or Not (and all other chain museums), the Statue of Liberty, and even Macy's on 34th.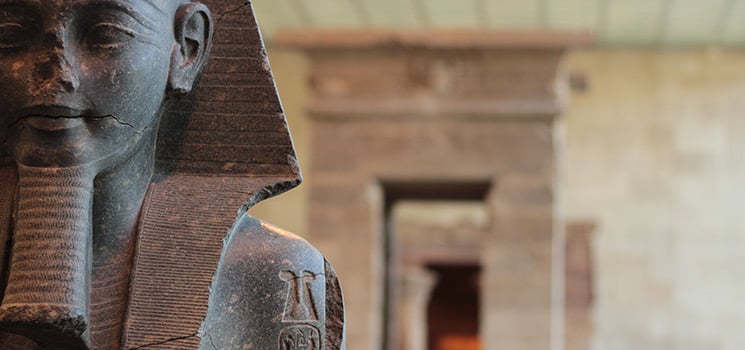 Do: Hit the Museums Before Saturday
The busiest days for the Met, the Guggenheim, MoMa, the Whitney, and all the other big names: Saturday and Sunday. That means you're going to be waiting in long lines, shuffling around fellow tourists, and, if you're short, craning your head to see the dang art. Try going on a Tuesday to avoid the crowds, and instead, spend your weekend exploring the outer boroughs.
(Special Note: The Guggenheim is open on Monday, unlike other museums in the area, so if you're not a fan of crowds, avoid it this day, too.)
Don't: Get Caught in Long Lines
If you plan on visiting at least three of New York's museums, do yourself a favor and buy either a CityPass or New York Pass so you can gain admission to the likes of the Met, Museum of Natural History, MoMa, New York Historical Society, Guggenheim, and so many more—all while skipping the long ticket lines.
If you plan on hitting only one or two museums, skip the pass, which is more expensive than a la carte tickets—but buy online ahead of time.
Do: Head to the Top of the Empire State Building
What would a visit to New York City be without a visit to the top of the Empire State Building? There are plenty of New Yorkers who claim they've never been to the top, and if they're telling the truth, they're missing out.
The views from the observation deck are out of this world. There's a reason they call living in New York an empire state of mind. Looking out among the skyscrapers, brownstones, and tenements, you'll get a sense of the vast scale, making you feel like a teeny-tiny ant among millions of other ants. It's powerful stuff.
Don't: Spend Too Much Time in Times Square
Also located in midtown, not too far from the Empire State Building? Times Square. Best known for its bright billboards, hordes of visitors, and colorful local characters trying to make a buck, or five, Times Square is one of those places that you should at least see once. But don't spend too much time there. After all, there's not much to offer in the area, save for a few chain restaurants and stores like M&Ms World and Hard Rock Cafe—places you could visit in any major city.
Not to say that there's nothing worth seeing in Times Square—it's more so that the rest of New York has so much to offer, and it's a bit of a crime to ignore the unique delights of one of the most diverse cities in the world in favor of dining and shopping experiences you could get anywhere else.
This wisdom holds no matter if you're a business traveler on a solo trip or a family of four looking for activities that will keep both kids and adults entertained.
Do: Visit More Than One Borough
When most visitors think of New York City, they think of Manhattan. Home of one of the most diverse arrays of skyscrapers in the world, world-famous neighborhoods such as the Village, legendary attractions such as Central Park and the Metropolitan Museum of Art, it's no wonder this is the case.
New York City, however, is made up of five boroughs: Manhattan, Brooklyn, the Bronx, Queens, and Staten Island. And it would be well worth it to visit as many as possible.
Don't: Try to Visit Several Boroughs in a Day
The Big Apple is called this for a reason. It's, well, big. We're not talking so much about its physical size—from tip to tip, Manhattan is only about 13.5 miles long, for example.
Yet take, for example, this itinerary: You start your morning in Central Park then decide to head to the Bronx Zoo. You then finish your day with dinner at Playdate, a Taiwanese joint, in Queens.
To most people, that sounds like a reasonable plan. After all, it's only about 7 miles. But it can take 40 to 50 minutes by train—if there are no delays. And from the zoo to Playdate, about 10 miles apart, it could take upwards of an hour and 15 minutes. Taking a cab or rideshare is slightly better, cutting each journey down to about 20 to 30 minutes, depending on traffic, but that also comes with a bigger cost.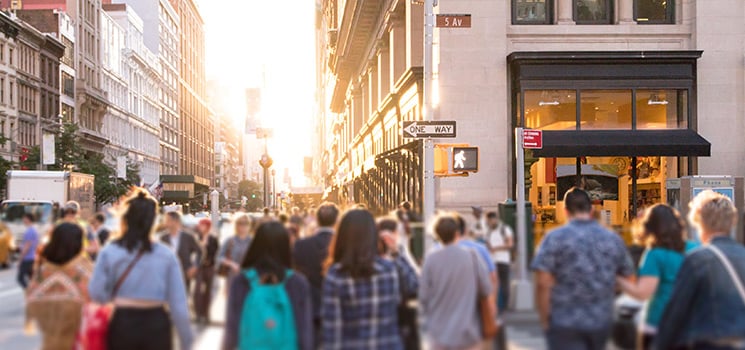 Do: Walk Quickly
It might be a stereotype, but it's a good one to heed: New Yorkers are generally in a rush. And even if they're not, they're still moving quickly. So whatever you do: Do not walk slowly, and certainly do not walk three-abreast, taking up the entire sidewalk.
You don't have to speed walk like it's an Olympic event, mind you. Just make sure you're moving at a decent pace and maintaining an awareness of your surroundings. New York is home to millions of people who have things to do and places to be. This is their home, so be mindful of that, and make sure you're walking at a decent clip.
Don't: Stand in the Middle of the Sidewalk
Sometimes, part of travel is getting lost or turned around. You're walking north on Fifth Avenue—or, at least, you think you're walking north. But the numbers are getting smaller instead of larger. Wait, and weren't you supposed to see the Guggenheim by now? Stuff happens.
Just as you need to walk quickly and make sure you're not traveling three-abreast, blocking the whole sidewalk, if you ever need to stop and get your bearings, move to the side. Not only does standing in the middle of the sidewalk cause huge headaches for New Yorkers, it makes you stand out like a sore thumb. You might as well wear a big sign that reads, "Not from here!" And while the pickpocket problem is nowhere near as bad as it is in many European countries, you still need to be aware of your surroundings while in such a large city.
Do: Research as Much as You Can
Did we mention how big New York is? While some travelers love to fly by the seat of their pants, and we love that for them, New York is not your typical city. There is so much to do, see, eat, and drink here that you should at least conduct some research, lest you end up eating at Ray's, spending all day at the American Girl Doll store in Times Square, and paying a scammer for fake Hamilton tickets.
Don't: Forget to Use an Inteletravel Advisor
Excited to begin planning your trip to The Big Apple, but not sure where to begin? That's where Inteletravel's Travel Advisors come in. Rigorously trained to design custom vacations for every kind of traveler, our advisors spend years building contacts in the industry, getting the inside scoop, and finding deals that aren't available anywhere else.
Because Inteletravel is completely free for you to use, you get the best recommendations and deals, at no cost. Those savings could even translate to a meal at Eric Ripert's Le Bernardin. You know, if you're into that sort of thing.