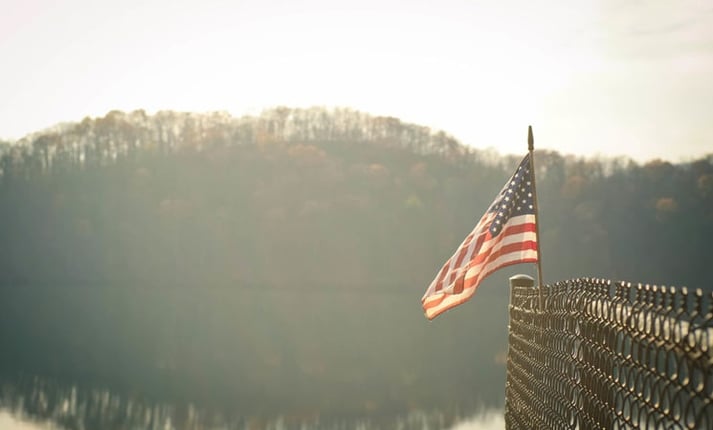 Labor Day Weekend marks the celebratory close of summer.
It's a weekend to spend outdoors, with family and friends, enjoying the final days of the season together. Labor Day Weekend is perfect for BBQs, clambakes, water sports, hiking, fishing, swimming, exploring, and even hot air ballooning!
As Labor Day fast approaches and the impeding autumn months close in, we've compiled a list of 11 of the best places in America to close out the summer.
WASHINGTON, D.C.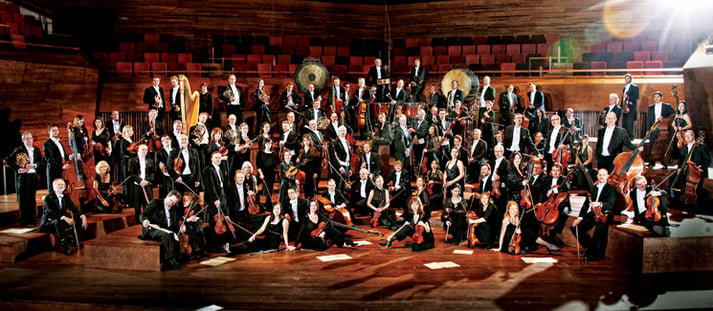 What better place to celebrate quintessential America than in our nation's capital? With tons of events and activities taking place throughout Labor Day Weekend, Washington, D.C. remains one of the most visited cities for the holiday.
What to Do: The National Symphony Orchestra gives free performances on the West Lawn of the Capital.
SAUSALITO, CALIFORNIA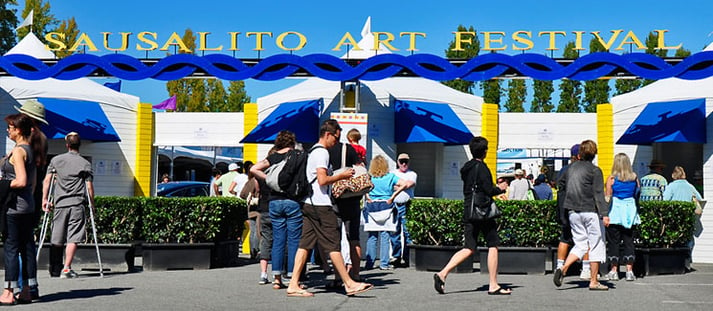 The waterfront village of Sausalito holds its annual Sausalito Art Festival on Labor Day Weekend. Celebrating its 64th year and featuring more than 260 artists, musicians, food vendors, and plenty of entertainment for the whole family, the Sausalito Art Festival is widely regarded as one of the oldest and most prestigious festivals in the country.
What to Do: Check out the Supper Club Gala, a chic, black-tie event where patrons enjoy a three-course dinner, cocktail reception, and have the opportunity to preview the works of exhibiting artists.
GREAT FALLS, MONTANA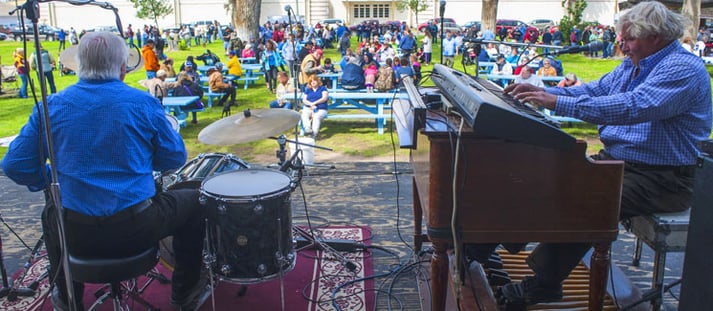 Home to a series of five waterfalls in Cascade County, Montana, Great Falls is perfect for families that enjoy exploring "The Great Outdoors" and taking in breathtaking natural wonders. Encompassing more than 40 miles of the Missouri River and replete with countless hiking trails, visitors to Great Falls can spend the weekend kayaking, mountain biking, fishing, or whitewater rafting.
What to Do: Enjoy a low-key day at the annual Labor Day Picnic at Montana ExpoPark.
FIRE ISLAND, NEW YORK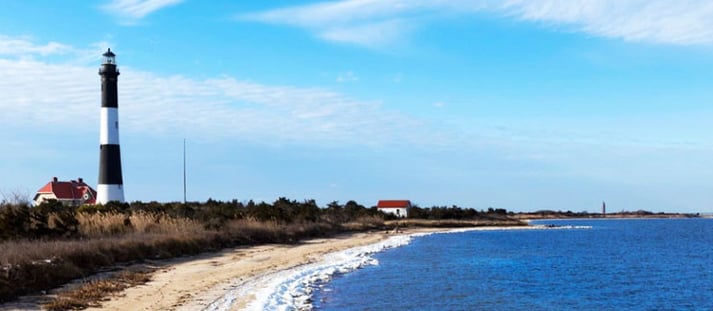 Nothing says summertime in New York quite like Fire Island. This seaside gem is home to the historic Fire Island Lighthouse, several renowned parks and nature preserves, and 17 car-free communities. Accessible by ferry only, Fire Island boasts plenty of shops, boutiques, restaurants and bars, as well as recreational activities such as boating, cycling, hiking and swimming. Truly paradise!
What to Do: With tons of things to do on Fire Island, it's hard to pick just one.
ARLINGTON, VIRGINIA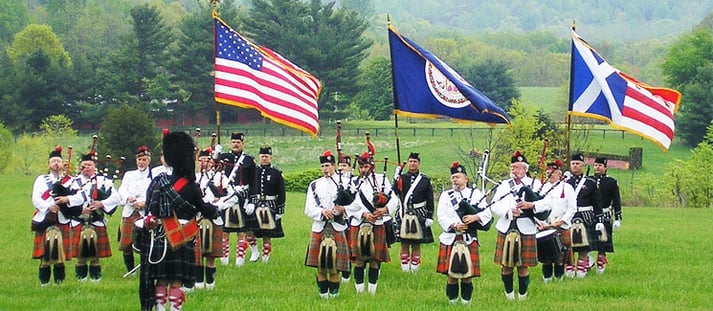 Celebrate Labor Day in Arlington, a county on the south bank of the Potomac River that boasts gorgeous natural beauty and a rich history.
What to Do: Throw on a kilt and honor the Scottish Heritage of the Commonwealth of Virginia at the Virginia Scottish Games & Festival. Activities include: fiddling competitions, the Highland Sporting Events, raffles, country dancing, and guess what? It's dog-friendly!
BANDERA, TEXAS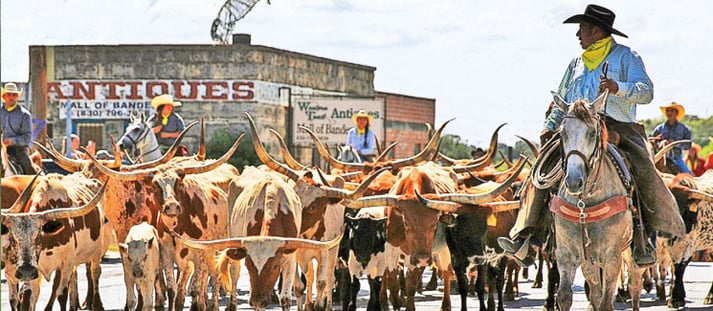 Known as the Cowboy Capital of the World, Bandera is the place to be for lovers of the Wild, Wild West–especially on Labor Day!
What to Do: Celebrate Bandera is a three-day celebration music, horses, gunfights, a professional bull riding challenge, intertribal powwow, and much more!
LAS VEGAS, NEVADA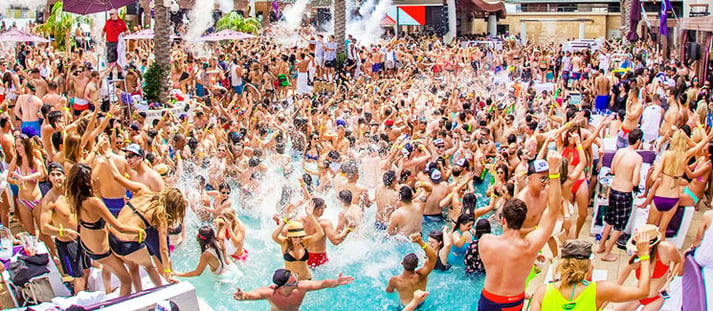 Any partier knows that Vegas is the place to be on a regular weekend, let alone on a holiday. Its buzzing strip and nonstop celebration vibe will definitely end your summer on a high note!
What to Do: An endless barrage of infamous Vegas Pool Parties will leave you tanned and danced out.
DANSVILLE, NEW YORK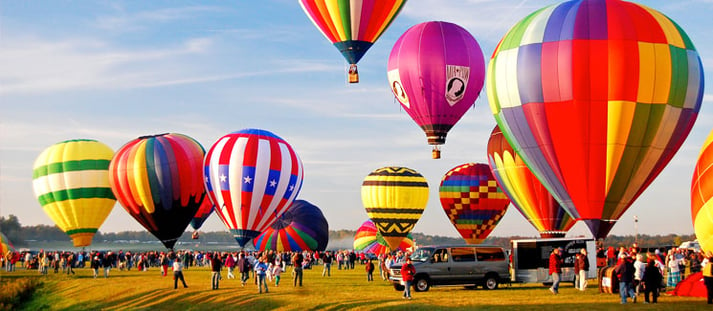 Dansville is a quaint village in Livingston County, NY that gives visitors the chance to close out the summer in style—with family, food, and balloons!
What to Do: The annual New York State Festival of Balloons provides an endless array of entertainment and enjoyment for its visitors. Besides more than 50 hot-air balloons dancing among the clouds throughout the weekend, this balloon fest also features arts and crafts, a classic car show, a food court, games, children's rides and amusements, music, and more!
DENVER, COLORADO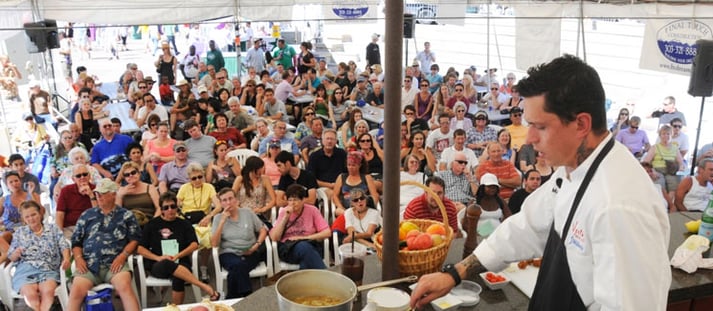 Photo Credit: Colfax Avenue
Denver delivers when it comes to beautiful views, outdoor activities, and festive vibes for the whole family.
What to Do: Check out A Taste of Colorado–the perfect destination for foodies, with more than 50 local restaurants with six stages of music, carnival rides, and art shows.
MYRTLE BEACH, SOUTH CAROLINA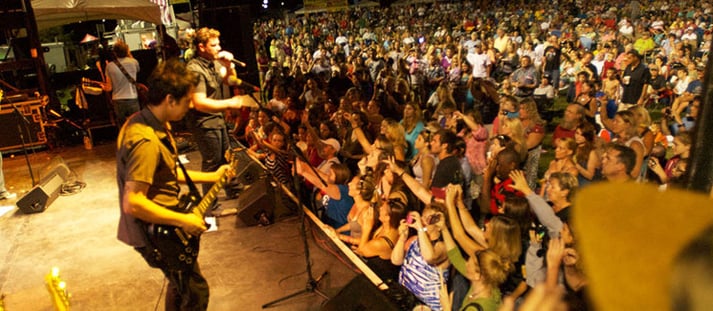 Myrtle Beach is another seaside town that rings out the summer in style!
What to Do: Check out the Beach Boogie & BBQ Festival for yummy grub and tons of fun. With more than 25 teams competing in the BBQ Championship, visitors can sample all the mouthwatering food while casting votes for their favorites! There will also be music, game competitions, and a car show!
BLOCK ISLAND, RHODE ISLAND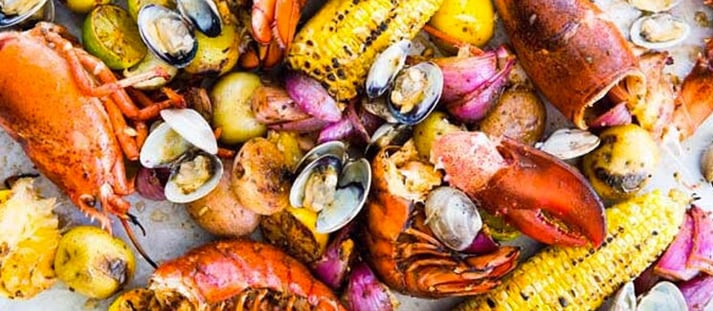 Block Island is a picture-perfect seaside town lined with rocky coastlines and iconic lighthouses. With 17 miles of pristine beaches, spending the last days of summer here would make anybody wish it wasn't ending so soon.
What to Do: Check out The Lion's Club Clambake, an annual affair at the charming Narragansett Inn, where visitors can take in sweeping views of the ocean while chowing down on lobster, clams, mussels, and corn on the cob!