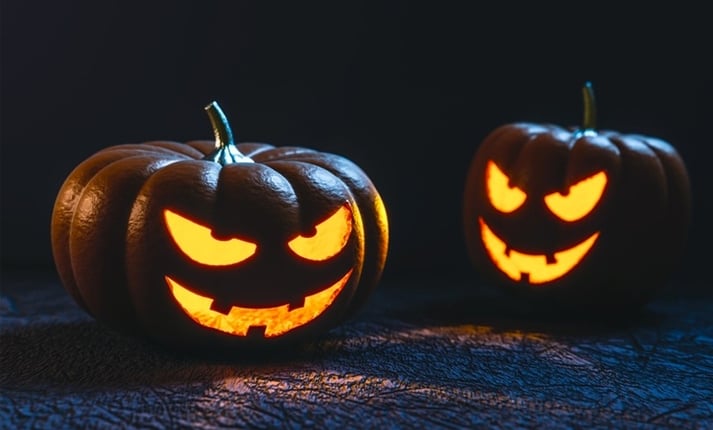 Halloween has the enchanting power to cast its spell in so many different ways. From bone-chilling frights in haunted cemeteries at night to ghoulish delights of costumed revelers on parade, Halloween is a magical holiday that can be enjoyed around the world.
Here are some of our favorite cities for celebrating this spooky occasion.
SALEM, MASSACHUSETTS
Arguably the most famous Halloween city in America, Salem sees approximately 500,000 visitors every October. Known for its infamous 1692 Salem Witch Trials, when 19 women accused of practicing witchcraft were hanged to death, the town hosts a month-long Festival of the Dead, as special events take place daily. Visit the Salem Witch Museum, meet modern day witches, participate in a reenactment of the witch trials, attend the Annual Psychic Fair and Witchcraft Expo, take a walking ghost tour or visit the scenes of the 1993 cult-classic, "Hocus Pocus." Whatever you choose to do, make sure you have a pumpkin martini at Rockafellas to finish the evening.
NEW YORK CITY, NEW YORK
All the ghouls for miles around come out for the Village Halloween Parade that's been an annual tradition here since 1974. Only those in costume are allowed to walk in this mile-long route on Sixth Avenue from Lower Manhattan through Greenwich Village as thousands of spectators line the streets and sidewalks. Aside from this fantastic parade featuring giant puppets and marching bands, NYC has Blood Manor, a premier haunted house along with tons of other haunted happenings and Halloween parties to attend.
NEW ORLEANS, LOUISIANA
Known as the most haunted city in America, New Orleans buzzes with voodoo, ghost stories and paranormal activity this time of year. Enter haunted houses, visit historic cemeteries, take ghost tours, enjoy spooky activities at the zoo, march in the annual Halloween parade, and revel at the Voodoo Music and Art Experience. New Orleans always casts a unique spell with everything it does – and Halloween is no exception.
SLEEPY HOLLOW, NEW YORK
This is the town all Halloween towns want to be. The legend of the Headless Horseman runs deep through this quaint Hudson Valley town. During October, partake in one of the area's many "horrifying" events. Get spooked at Horseman's Hollow, take part in cemetery tours, haunted hayrides, lantern tours, pumpkin blazes and witness the legend of Sleepy Hollow like only those who live there can portray it. This spell-binding place is an absolutely breathtaking little nugget of the Hudson Valley, with deep hues of reds and golds sprinkled everywhere you turn. Just keep your head up for the horseman…
*BONUS* Looking to venture outside of the U.S? Here are two spooky places abroad:
LONDON, ENGLAND
There's nothing quite like seeing notoriously gruesome legends come to life. Pay a visit to the London Dungeon for an elaborate, interactive experience that will take you through a thousand years of this fabled city's macabre, murky past, bringing you face to face with infamously insane villains like Jack the Ripper and Sweeny Todd. Actors will guide you through 110-minutes of Halloween horror, taking you from show to show in a 360-degree whirlwind. But this tourist attraction isn't the only thing you can experience here on Halloween. Ghost tours will bring you to historic sites such as the churchyard haunted by Queen Isabella, whose legendary treachery, adultery and murder in medieval England live on today, or the dark streets and alleyways of Jack the Ripper's old stomping grounds.
TRANSYLVANIA, ROMANIA
Just the name of the place evokes visions of thick fog swirling in a deep, dark night. Transylvania is the backdrop for the most famous vampire legend in history: Vlad the Impaler, or how we've come to know him, Count Dracula. These days Dracula's castle is open to the public, allowing visitors to learn the truth behind these terrifying tales. Guests can partake in a regular guided tour or participate in a special Halloween tour, which includes Romanian cuisine, live shows and the stunningly gothic Hunyadi Castle where Bram Stoker may have been inspired to set Dracula's infamous wedding.
Halloween is one of the most exhilarating times of the year, so visit a place that will add a little extra spookiness to your life – if you dare.