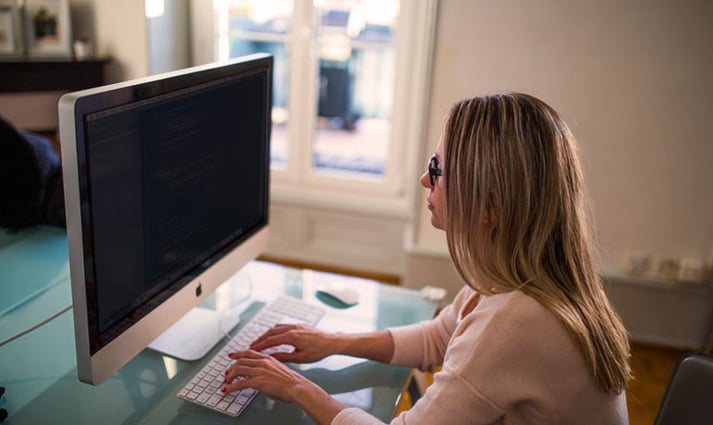 Travel agents know us.
They know what we like. They know our dream vacations, our favorite foods and our favorite activities. They know our budgets, whether we like to fly private or commercial, coach or first class, and they know where we like to go with our fams during summer vacation. (They also know that that upcoming family reunion isn't really as exciting as it sounds.)
It's starting to sound like our travel agents can double as our besties.
Here are four ways that your travel agent is your BFF:
THEY'RE LOYAL TO YOU
Your travel agent has your back. They will go above and beyond to make sure that you get the best deals possible, ensuring a positive experience all around. Your flight got cancelled and you need to secure another one? Your loyal agent will drop everything to make sure you're taken care of. That's loyalty.
THEY GIVE YOU BETTER DEALS THAN ANYBODY ELSE
In true BFF fashion, your travel agent saves only the best prices for you. Rather than those search engine frenemies, a travel agent actually knows those "hot deals" way before the travel search engines reveal them to you. And only a real BFF wouldn't keep such awesome secret prices from you. You know they'd share them with you because that's who they are.
THEY KNOW YOUR LIKES AND DISLIKES
Only a real best friend knows all of your likes and dislikes. Your travel agent knows your favorite food, your cocktail of choice, your secret vice. They know that you like waterfront views, and they even know what you're allergic to. Not only do they KNOW these things, but they also use this information to craft a vacation that truly caters to all your needs. Personalized and special? That's a true BFF move.
THEY'VE BEEN A PART OF ALL OF YOUR LIFE EVENTS
They've planned your spring break trip with your girlfriends. They planned that tropical vacation when you got proposed to. They planned your bachelorette party, your honeymoon, your babymoon, your family vacation and those romantic weekend getaways. You name it, and your travel agent has been part of it, smiling for you every step of the way. When somebody has been able to help create such lasting memories, you've gotta admit that they're pretty special.