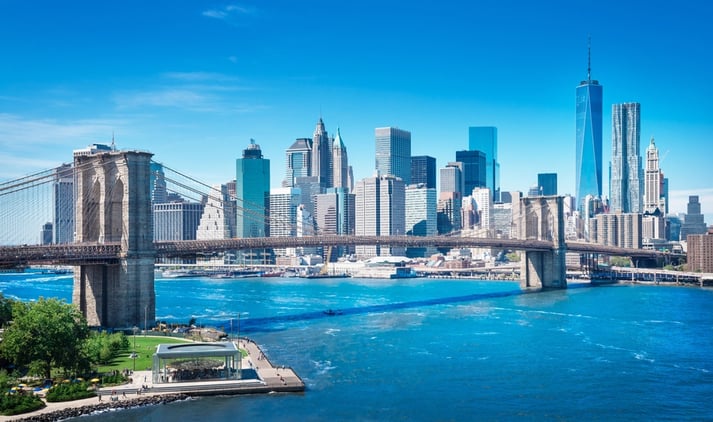 Taking a trip to The Big Apple this summer? We've compiled some must-do's in order to make your NYC experience as authentic as possible.
HAVE A DRINK ON A BOAT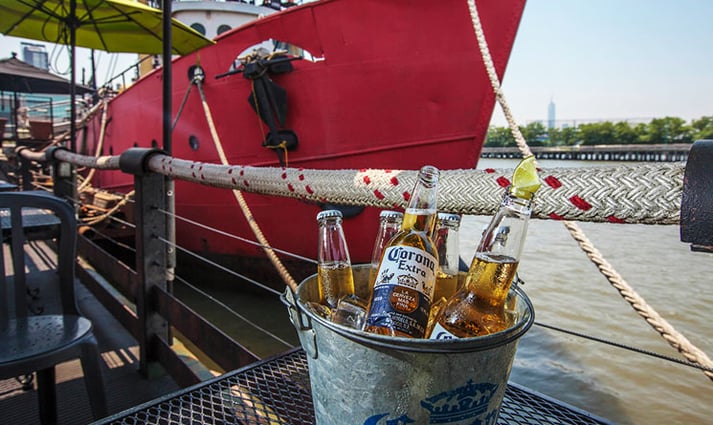 Photo Credit: The Frying Pan
One summer-time must is having a bucket of Coronas and some Old Bay Seasoned Fries at The Frying Pan in Hudson River Park, a historic floating lightship that's been converted to a seasonal bar. With gorgeous views and a cool breeze, this is the kind of place you want to get to early. Enjoy some good food and casual drinks before the crowd arrives. Because they will arrive.
TAKE A RIDE AT THE CITY'S MOST BELOVED AMUSEMENT PARK
Nothing feels more like a quintessential New York City summertime than going out to Brooklyn to enjoy Coney Island. This bustling boardwalk overlooking the Atlantic is lined with historic bars and restaurants, outdoor music and its world famous amusement parks. Enjoy a rickety roller-coaster ride on the historic Cyclone, indulge on a lobster roll from Paul's Daughter or marvel at the weekly Friday night fireworks show from atop The Wonder Wheel.
ATTEND A FREE PERFORMANCE IN CENTRAL PARK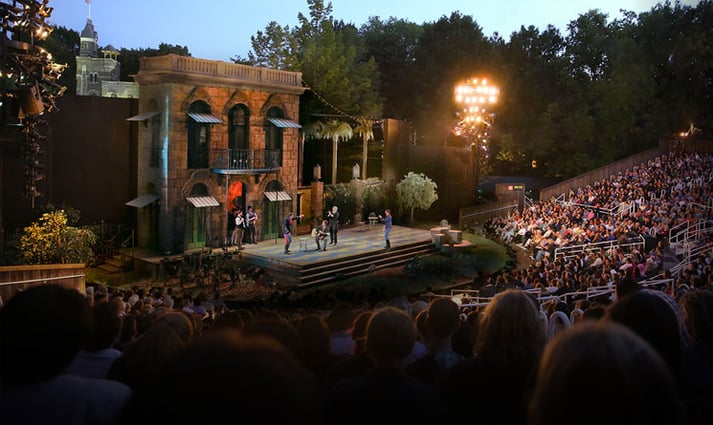 Photo Credit: Shakespeare in the Park
One of New York City's most beloved summer traditions for nearly 60 years, Shakespeare in the Park is dedicated to bringing full-scale theatrical productions of the Bard's greatest works to all walks of life. Located at the Delacorte Theater and produced by the Public Theater, you can enjoy nightly performances in the open air space with a cast that includes some of the greatest actors around. All tickets are free, but they're given out on a first come, first serve basis each day, beginning at 2 p.m., so the lines form early, starting at 10 a.m.
LOUNGE ON AN ISLAND HAMMOCK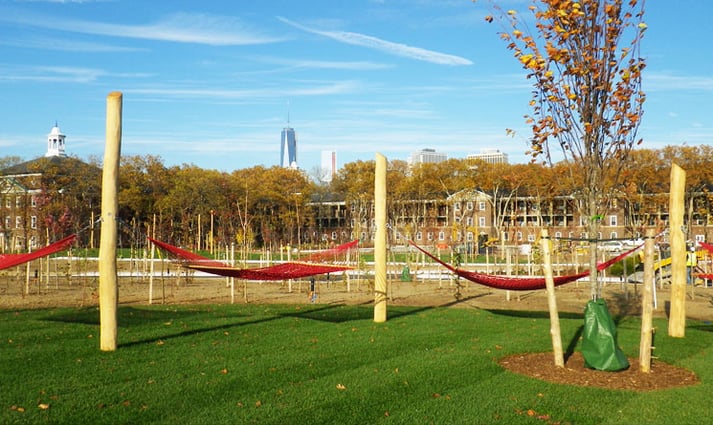 Photo Credit: Governor's Island
Just a short ferry ride away from the hustle and bustle of Manhattan, Governor's Island is home to one of the most peaceful escapes from the city: Hammock Grove. A 10-acre relaxation paradise, Hammock Grove is sprinkled with red-roped hammocks and stunning views. But that's not the only thing to do on Governor's Island. With a delicious food court, ball courts, bike rentals, free mini golf and grassy landscapes, Governor's Island is a true retreat from cement city. Another exciting addition is The Hills (coming soon), which will rise 70 feet above sea level, offering breath-taking views of Manhattan and the longest slide in the city.
ENJOY SOME STREET FAIR GRUB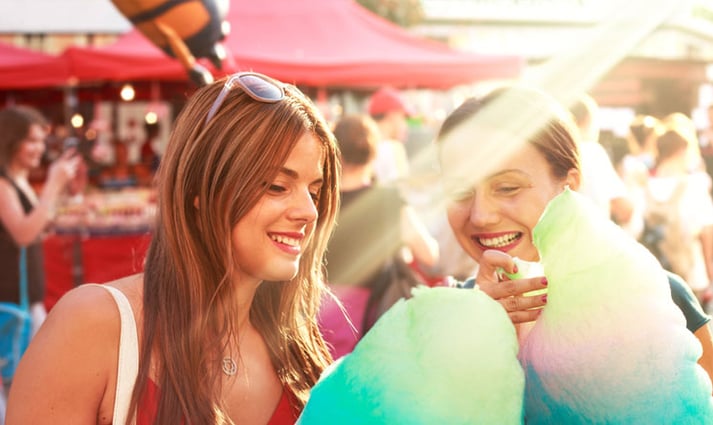 Pop Up New York is bringing artisanal street fairs to some of the city's most loved neighborhoods. Featuring local restauranteurs, musicians, designers and more, a Pop Up New York event will give you an entire day to hear awesome music, shop for cool things and indulge on some of the city's best ethnic food.
---
Of course, we're also big advocates of the major tourist attractions in New York City, but we just think having a little inside scoop will set you up to enjoy your stay and see parts of NYC that will bring you back again and again!
Because in a vacation spot as popular as New York, it's the big things that will catch your interest, but it's the little things that will catch your heart.