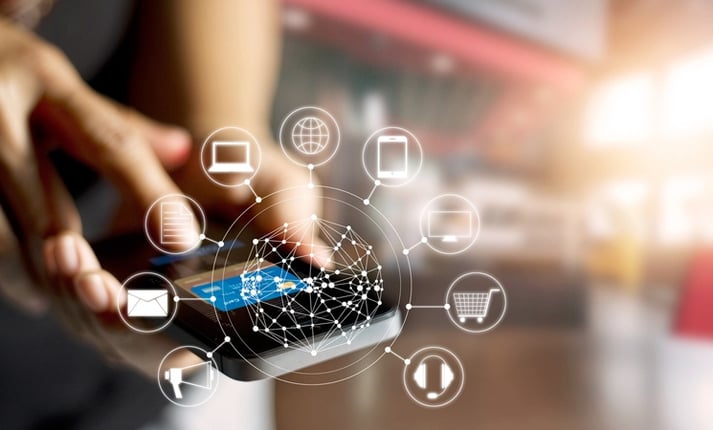 To be the most successful you can be, you have to make sure that you're doing everything in your power to achieve that goal.
Simply becoming an InteleTravel Agent won't guarantee you tons of commissions. But utilizing all the marketing tools, the learning materials and the educational resources that InteleTravel offers will help get you there.
If you put in the work, the returns are sure to follow.
Here are 5 ways you can help market yourself and your business:
1. BUILD YOUR FREE PERSONALIZED WEBSITE
InteleTravel wants to help you achieve your goals. By offering you a completely free, personalized website, without hosting or design fees, we can help you start on your way to becoming a successful online business. Your website establishes you as a no-nonsense travel agent, letting your customers book their travel plans right from your site. With hundreds of current travel offers from top providers, many with PDF fliers or e-brochures, customer's can browse and shop freely. It's a no fuss way to solidify yourself as a businessperson. Make sure you set up your free website right away - your customers are waiting.
2. USE THE INTELETRAVEL PRINT SHOP
Need business cards? Car decals? Letterheads? The InteleTravel Print Shop has you covered on all your collateral needs. You can always stay top-of-mind with a colorful magnet. Don't forget tot hand out your sleek business card every chance you get. Successful InteleTravel Agents already know just how to leverage their collateral. Make sure you're leveraging yours, too.
3. PROMOTE YOURSELF ON SOCIAL MEDIA
And we don't just mean posting about job promotions. Social media is an engaging epicenter of potential customers so take advantage of that. Through increasing brand awareness, engagement and loyalty, social media is the secret sauce in any successful online business. Take a dive into our social media marketing tips and watch your customer count soar. Note: Be sure to always practice marketing compliance. Watch the Marketing Compliance Webinar to ensure that you're always saying the right things - and never the wrong things.
4. SEND STUNNING E-POST CARDS
Who doesn't love a personalized touch? By using your free e-post cards, you're always showing your customers how much you care. You can schedule a "Bon Voyage" e-post card to wish them a good trip or a "Welcome Home!" message to let them know you've been thinking about them while they were away! With over 15 e-post cards to choose from and more added regularly, there's no shortage of opportunity to nurture your relationships...or nudge them to book their next vacation!
5. CUSTOMIZE YOUR CLIENT NEWSLETTER
Keep all your clients informed about the great deals you can offer them with your own customized newsletter. You can use these monthly, weekly, or however often you'd like, to send selected Hot Deal offers to multiple or individual clients. Use this free service to make any announcements, share stories, and stay top-of-mind! This newsletter is personalized with all of your contact and company info, and, of course, it's tied to your Agent Pin so when clients book an offer from your newsletter, it's a win-win all around!
Marketing is an important tool to ensure that your business succeeds. Your success is a top priority for InteleTravel. Remember to refer to your Agent Back Office for updated tips and tricks, stick to Market Compliance, and re-read your training manual whenever you need a refresher!