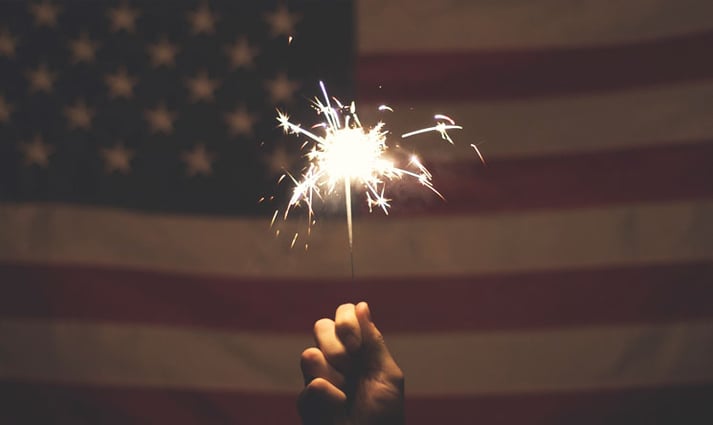 There's nothing quite like the feeling of proudly sharing our American pride. To band together with your brothers and sisters in celebration of the birth of our nation, to watch sparkling fireworks on a warm summer night, to BBQ, to enjoy a parade, to remember the fallen and to swell with patriotism.
As America's birthday approaches, we've decided to get our independence on and gather a list of some of the best cities for you to visit this holiday weekend. Whether you're into seeing spectacular firework displays or walking the cobblestoned streets of a small town adorned in red, white and blue, you'll definitely enjoy celebrating your freedom at one of these cities.
BEST CITIES TO WATCH FIREWORKS
If the decorated sky of a fireworks show is how you celebrate the 4th of July, below are some events that you have to check off your star-spangled bucket list:
New York, New York: Macys 4th of July Fireworks Spectacular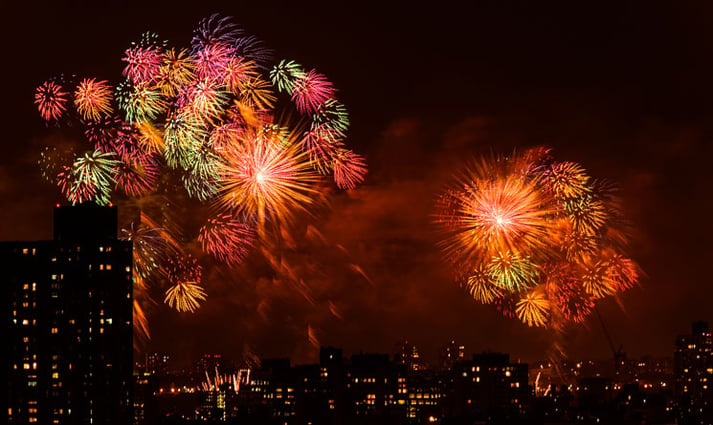 First lighting up the New York Harbor in 1958, the Macy's 4th of July Fireworks Spectacular is the largest on-going Independence Day celebration in America. Today, the fireworks are launched from barges anchored along the East River, illuminating the city skyline in a pyrotechnic show that will leave you dazzled.
Nashville, Tennessee: Let Freedom Sing! Music City July 4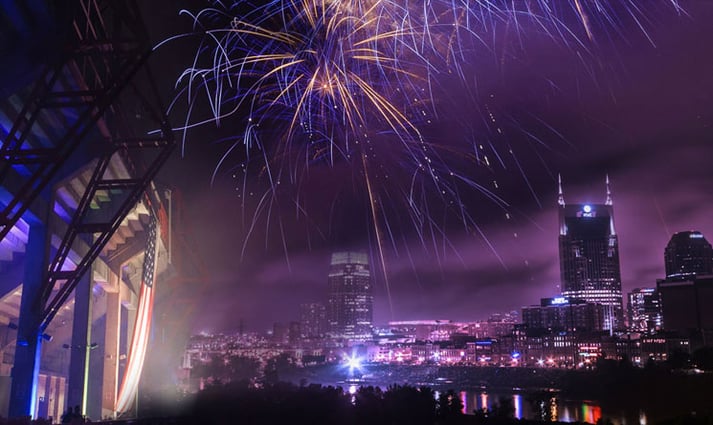 Famous not even just for the fireworks, the Let Freedom Sing! Music City July 4th Festival has been named one of the best events in the country to celebrate Independence Day. With free music, two concert stages, awesome food, family activities and a spectacular fireworks display once the sun goes down, this is the kind of event that could easily become an annual trip.
Washington, D.C.: National Mall Independence Day Celebration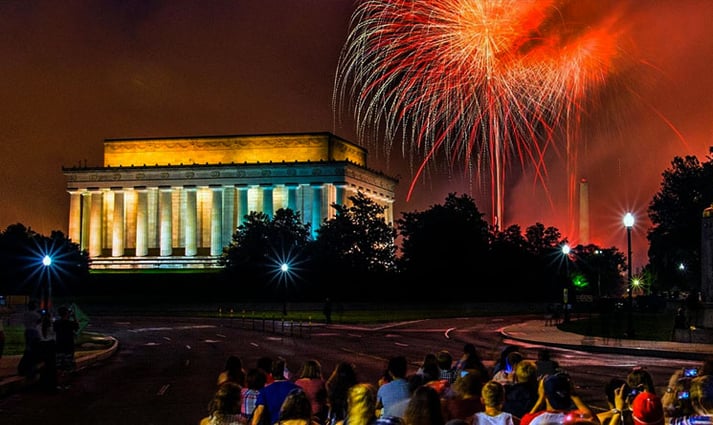 What better place to celebrate the 4th than in our nation's capital? With fireworks launched from the Lincoln Memorial Reflecting Pool, it's impossible not to be filled with wonderment at the beauty of those dazzling lights shining brightly over some of America's most recognized and beloved monuments.
Lake Tahoe, Nevada: Lights on the Lake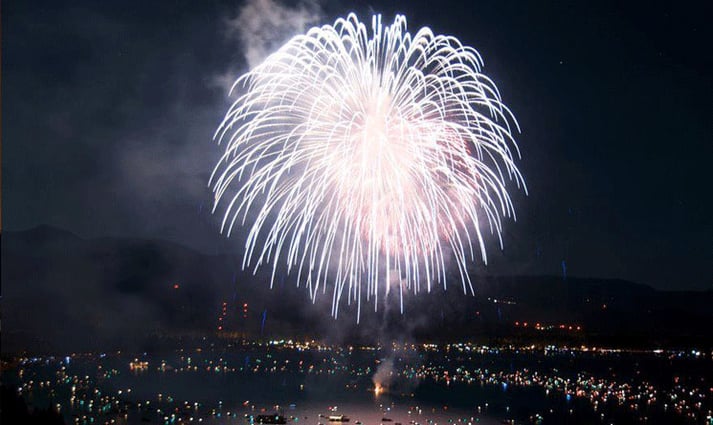 Known as one of the country's top Fourth of July Weekend celebrations, Lights on the Lake offers spectacular views from all across the town. Aside from the dazzling fireworks above one of the most stunning lakes in America are the many locations where you can celebrate and watch the display. Whether you opt for a family beach picnic or a lakeside restaurant, or you decide to hop aboard one of the many dinner cruises that offer a breathtaking show from the lake itself, this is one event that you truly have to experience at least once.
BEST TOWNS WITH AMERICAN PRIDE
If a small town celebration of big American pride is more your style, here we have some of our country's best towns where you can relax, watch a parade and drink a couple of patriotic cocktails.
Flagstaff, Arizona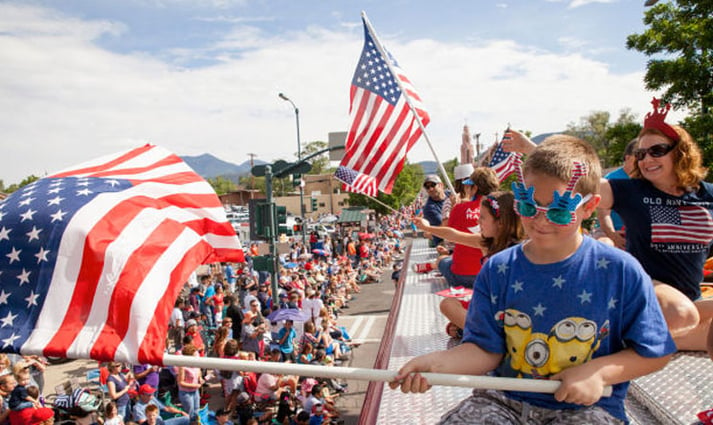 Photo Credit: AZ Daily Sun
Highlighted by its annual downtown celebration known as the Greater Flagstaff Chamber 4th of July Parade, this Arizona town is brimming with frontier spirit and quintessential American pride. A weekend filled with events including a fun run, a concert, an arts show, classic American movies in the town square, a car show and a fireworks display called Lights on the Lawn, this is the perfect Southwestern locale if you're looking for a relaxed atmosphere with a lot of love for liberty.
Bend, Oregon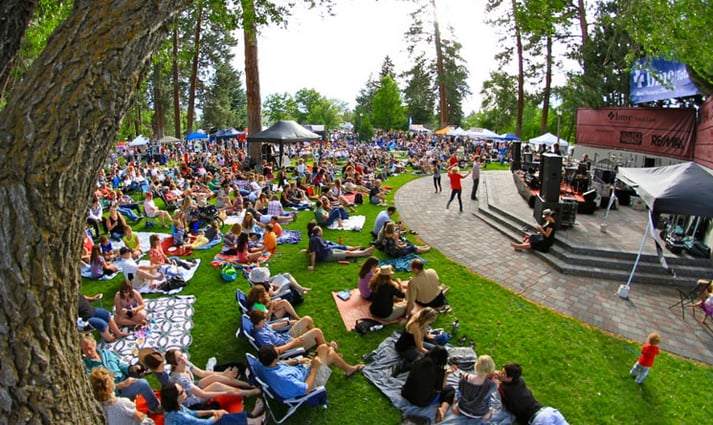 Well-renowned for its town pride, Bend is a little nugget of patriotic bliss. Jam-packed with events, celebrating the 4th here will surely leave an imprint. Beginning with either a 100k group biking event or a 5k walk/run, your day will be swelling with small town fun as you attend the annual pet parade and old fashioned festival, listen to local bands, participate in hoola-hoop contests, watch a local college baseball game and finish the night with the Bend July 4th Fireworks Spectacular.
Estes Park, Colorado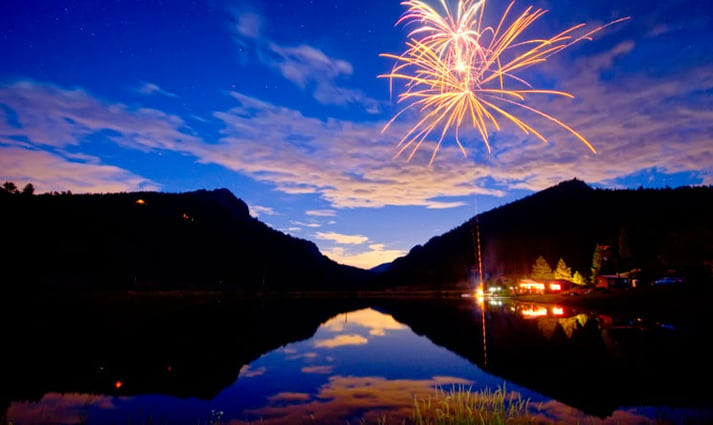 Home to the iconic Rocky Mountain National Park, this is an All-American town with a lot of pride. Start the day with the town's traditional old-fashioned Independence Day Pancake Breakfast followed by an afternoon of outdoor activities, an annual patriotic music concert and an evening of one of Colorado's most idyllic firework displays over Lake Estes.
Sonoma, California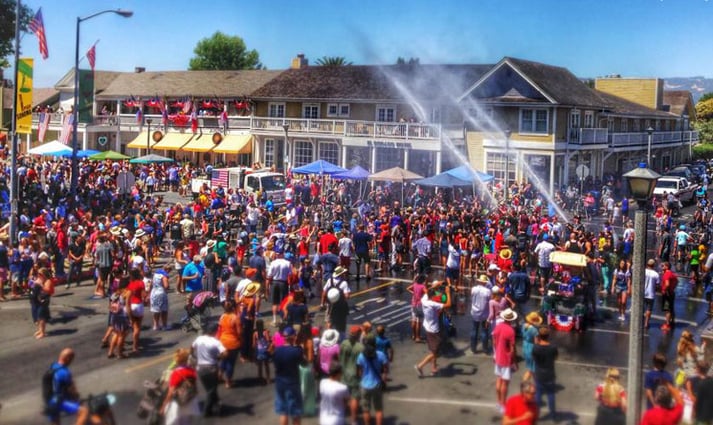 Photo Credit: Aimee Weiss, Sonoma Community Center
A historic city nestled in California's famed wine country, Sonoma celebrates the 4th in a quaint fashion that is so nostalgic you'll feel like you've been transported to a simpler time. Beginning with a local parade equipped with patriotic floats and a marching band, spend the rest of the day at the Sonoma Plaza where you'll find food, live music, games and plenty of summertime fun. End the evening with a traditional fireworks show.
---
What better time to explore our country than on its birthday?
Let us know some of your favorite Fourth of July vacations!