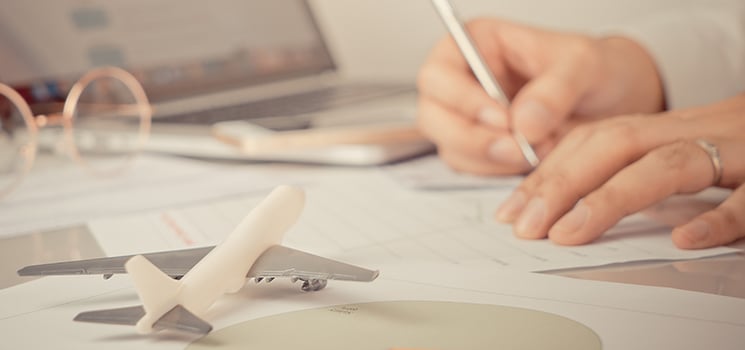 As part of owning your own travel business and being a business professional, Agents are always required to do the work, first. Don't rely on the Partner to do it for you. They don't know your client, aren't vested in your business the way you are, and put simply: It's just not their job. Our Partners support all our Agents with multiple tools, resources, technology and more, but it's up to the Agent to first qualify their clients, qualify the Partner, and conduct research to determine what resort or destination is best.
Before you call support for ANY quote, you are REQUIRED to take these necessary preliminary steps:


Step 1: Qualify Your Client
Work Smarter, Not Harder! Qualifying your clients before you start researching options for them is the first step for any vacation. Many clients give us basic details, but it's even more important to ask yourself:
Do you know what their vacation style is like?
Do you know what they're looking for in this vacation?
Do you know who is traveling with them and their preferences?
Do you know what they look for in a resort?
Do they want air to be included or will they be using points? What airports are closest?
All of these details should be known beforehand to help streamline your research and deliver the best results.
Step 2: Do The Research
Part of your continued education is to always know what resorts are available and those recently opened. Of course, nobody expects every Agent to have experienced every resort and destination themselves, but you should know where to find travelers who have, and what they and the industry are saying about these resorts. This is doing the work for your clients and helping them find the best vacation to fit their needs, so utilize your resources.
For example, TripAdvisor is a great resource when conducting research. There are reviews, photos and recommendations from previous guests. These will help you make an informed decision about which resorts would be the best options for your clients. Additionally, don't be afraid to read industry reports and articles on a new ship build, the hottest destinations, or what the best beach is on a certain island.
For even more insight, search for what your fellow InteleTravel Agents are already saying. It's safe to assume that one of your Agents already did the research and posted a relevant question in the InteleTravel Agent Departure Lounge Facebook group, so search for your topic and see what advice they offered.
Step 3: Do Your Homework
There is a reason why InteleTravel has been doing live webinars on specific topics for more than 26 years. For on-the-go learning about a Partner whenever and however often you need, go to the InteleTutorial section of your back office site for live webinars and trainings. We pick training topics that match your needs, so watch one of the many vacations webinars on topics such as:
Your travel agent website and booking engine tour
How to book groups
Destination weddings and honeymoons
These will help answer questions you have, and even those you didn't think to ask.
Step 4: Start Building
Build and send a quote for a client, including air, land, transfers, tours, and everything between.
Step 5: Know Who To Call
Once you have followed the above steps, and only after, you may need additional support for payment processes or edits. This is where our Partner can help you, and you may contact them directly. (Be sure you're using the correct numbers and reaching the right department, however.)