First impressions mean everything, especially during your initial contact with a potential new client.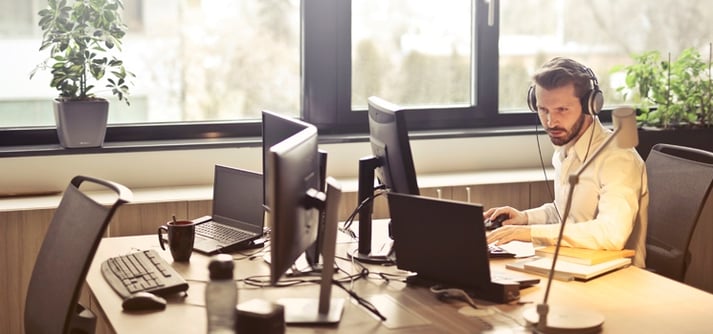 Be friendly yet professional on that very first call. Ask all the right questions, and really demonstrate you're a good listener by empathizing with the prospect's specific needs.
If it goes well, this could result in the beginning of a relationship replete with future vacation bookings and referrals.

So that first call matters, a lot. Let's dive into some best practices for being the most professional Agent and knowing all the right questions to ask in the very beginning so you DON'T have to keep going back and forth with your client. You want to ensure you are gathering all the important information needed so that you can deliver the best possible quote for your client and also reassure them that they made the right choice in choosing to book with YOU! Here we go:
"We want to go on a trip!"
It's important to start with the basics. Begin by asking the so-called "Five Ws and How":
Who? -Who is travelling? Yes we know 3 adults and 4 children. But what are the kids ages? This matters to an all-inclusive resort. More importantly, don't just get their ages, get everyones DOB. Why? Because if you're booking airfare you will need that eventually and maybe your quoting a trip that is 14 months away... guess what just happened? Yup! Everyone's ages may have changed! So get that DOB and write it down.
Good Agent Tip: This is great to keep on file because now you know when a clients birthday is and can send a birthday note for future!
What? - What kind of vacation are they looking to enjoy? A lazy few days on an exotic beach? Popular tourist attractions? An unforgettable cruise? Epic shopping spree?
When? - When are they looking to split? Are these flexible or fixed dates? That is important to know because sometimes shifting travel by day or two means a big difference in price. But if Johnny and Susie MUST be back for school on that date... you need to know that.
Where? - Where exactly do they want to go? One, or multiple destinations? Or where DON'T they want to go? If they've been to Aruba five times you don't want to come back with an Aruba quote.
Why? - Why are they travelling? Is this a special occasion? A family reunion, perhaps? A romantic honeymoon? An anniversary? This is very important because as a Travel Agent you want to know this so you can be sure to alert the hotel or cruise line and arrange for something special for them as your gift. This is A+ personalized service that Travel Agents can do and no website or 1-800 number would ever do for anyone!
Good Agent Tip - If you now have any important anniversary dates make sure you write that down so you can send a note each year. Use the e-tools in your InteleTravel back office site to send a notecard to your client.
How? - How would they like to get there? By sea? By air? All-inclusive?! Are you booking the air or will they be using air miles/points? That's important because if you're booking with a package and you take air out of the price, that will often change the price of the trip. So you'll want to know upfront if they plan to use miles or if you should be quoting air as well.
Leave no stone unturned. Ensure you've got all the critical information you need to deliver the perfect getaway based upon their responses. Then, head into the quote process equipped with all the pertinent details and options!
Here are a few example questions to ask:
"Have you been there before? Want to repeat anything?"
"Any specific things you'd like to include?"
"Will we be booking your flight or will you do it with miles? Which airport is most convenient for all passengers?"
Figuring Out Budget
Qualify your potential client and determine their budget—without actually asking their budget. Why? How? Because people often either don't know their budget or they're willing to spend more than they're forced to say in the moment.
So, ask the following questions to help you indirectly determine their budget (while also learning their likes and dislikes):
"What hotel brands or properties have you enjoyed?"
"What past vacations were your favorite, and why?"
"What past vacations were not your favorite, and why?"
These will help give you an idea of the types of brands and vacations your potential client is accustomed to, while also helping weed out the trips that weren't high on their list.
Before Hanging Up
Make sure you set practical expectations and instill a sense of confidence in your potential client—about you and your services.
Ask the best way you can contact them to make sure you have all the correct information on file.
Reassure them of your expertise by reiterating that you will build the best possible trip based on their likes and dislikes, and your extensive experience.
Set expectations by informing them you'll get back with a proposal by a specific time and date—and then get it to them even faster!
Asking the right questions during that first call will not only relay your depth of knowledge and associated expertise, but possibly even more importantly, help them envision their dream vacation.
Doing so is the first solid step to booking it.