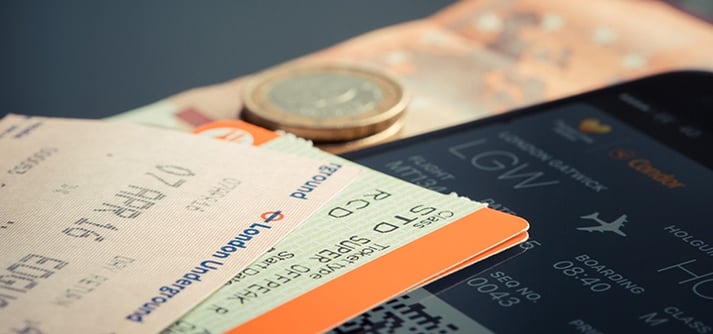 With ever-advancing technologies and a preponderance of hackers adept at utilizing these for nefarious purposes, it's no surprise that internet fraud is on the rise, up 16% from 2015.
In fact, in the travel industry alone, airlines fall victim to an estimated $1 billion per year in credit card fraud.
InteleTravel has put specific measures in place to ensure the complete protection of our Agents, and especially, the travelers booking with us.
Customers may initially feel a bit uneasy about providing detailed personal financial information to one of our InteleTravel Agents or our trusted suppliers.
We want to explain why this information is requested, and how it protects you, your data, your money, and your identity, in the long run.
InteleTravel's Credit Card Authorization Form
InteleTravel Agents utilize a credit card authorization form, and encourage clients to fill this out. This grants permission to our team to use your card for the purpose of booking a vacation. Our Agents are then mandated by law to discard these forms after each use. This protects both the Agent, and you, the client.
Airline Ticket Fraud Often Involves Common Email Spam
To combat this, InteleTravel has created a tight security matrix factoring in multiple layers of checklists to protect our clients and Agents. This is true for air bookings through the InteleTravel booking engine, and especially for our air consolidator partners. Clients may receive an email from InteleTravel or the reputable partner they booked with, requesting confirmation of the credit card used and the identity of the traveler(s). This extra level of verification helps prevent against fraud, and may only pertain to first-time travelers.
Information Is Always Protected & Never Reused
We want to be clear: We never sell or re-use your data; it is fully protected. Collecting more data and implementing security measures are ALWAYS good precautions against fraud—whether you're traveling by land, sea, or air.
To reiterate: InteleTravel Agent and client data is fully protected and never saved or reused. In our 25-year history, we are proud to say we have never had a data breach of any kind, and that is because we have these effective measures in place.