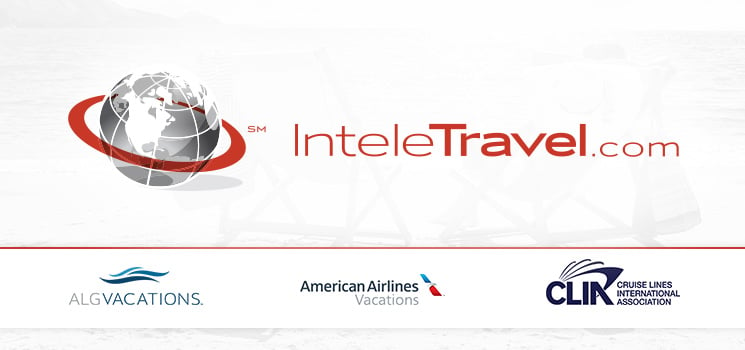 Delray Beach, Fla. (March 1, 2021) – InteleTravel, one of the world's longest-running and largest travel host agencies, today announced its appointments to the advisory boards of American Airlines Vacations and Apple Leisure Group Vacations, respectively, two of the most successful travel suppliers and tour operators in the industry.
The two separate advisory boards consist of members from leading travel agencies, in addition to senior sales executives from American Airlines Vacations and Apple Leisure Group Vacations. Both boards represent a commitment to collaborating with the rapidly growing segment of independent travel advisors while providing a forum for sharing feedback and consulting on current and emerging industry issues to support ongoing growth.
"We are honored to join these forward-thinking groups of industry leaders, and proud to be serving as a trusted advisor on behalf of the tens of thousands of independent travel advisors and dedicated small business owners around the world," said James Ferrara, co-founder and president of InteleTravel, who also sits on the Cruise Lines International Association's (CLIA) Strategic Trade Advisory and Review Board (STARBoard). "These board appointments are recognition from top brands for our host agency model that outperformed the marketplace even in this unique past year. The pandemic has created incredible challenges across our sectors, but we continue adapting, investing in technology, and growing our business. I believe these unprecedented times have shined a light on the value of our travel advisors, and how we play a critical part in the travel industry's recovery and future."
InteleTravel's appointment to the advisory board of American Airlines Vacations is represented by Dave Spinelli, the vice president of industry relations. Ranses Matta, general sales manager for American Airlines Vacations, said, "We selected InteleTravel to be part of the advisory board given the deep industry knowledge and professionalism of their leadership team, the size and scope of their organization, the strength of our partnership, and sales projections for upcoming years."
American Airlines Vacations, the leisure vacation subsidiary of American Airlines, offers more than 10,000 hotels and resorts in more than 320 worldwide destinations and features specially negotiated rates with multiple vendors on everything from hotels to cars to activities. American Airlines Vacations puts travel agents front and center with its online booking site. Travel agents can shop with ease and create memorable journeys for their clients. Exclusive benefits for agents include 100 percent bulk air, 24-hour hold, and low deposit options.
Representing InteleTravel's appointment to the Apple Leisure Group Vacations advisory board is Tara Minson, senior vice president of marketing and communications. Lisa Doss, regional director of sales for Apple Leisure Group Vacations, said, "InteleTravel is a valuable partner to Apple Leisure Group Vacations and having them a part of this advisory board is extremely important. Their unique business philosophy and dedication to their travel agent community is something we need to understand better and align our business model to ensure we grow with them well into the future."
Apple Leisure Group Vacations consists of Apple Vacations, Travel Impressions, Funjet Vacations, Southwest Vacations, Blue Sky Tours, United Vacations, BeachBound, and CheapCaribbean.com. Apple Leisure Group Vacations is the nation's top seller of all-inclusive vacations and the largest provider of exclusive nonstop vacation flights, as well as the nation's leader in leisure travel to Mexico, the Dominican Republic, and the Caribbean. Its global portfolio also includes Central and South America, the Hawaiian Islands, the South Pacific, the U.S., Europe, Asia, and more. Strongly supporting the travel advisor community, Apple Leisure Group Vacations has become the nation's top choice in vacation travel by providing extensive choice and extraordinary service throughout all aspects of the vacation experience.
About InteleTravel
InteleTravel is one of the world's longest-running and largest travel host agencies with a growing network of more than 60,000 independent home-based advisors across the U.S., U.K., Caribbean, and Mexico. The company is recognized by every major travel supplier, including every resort and hotel brand, cruise line, vacation company, car rental agency, and tour operator in the world. Over the course of its 30-year history, InteleTravel has become known for its leadership in travel sales, robust preferred supplier relationships, innovative agent education programs, and cutting-edge travel technology. Visit www.InteleTravel.com for more information.