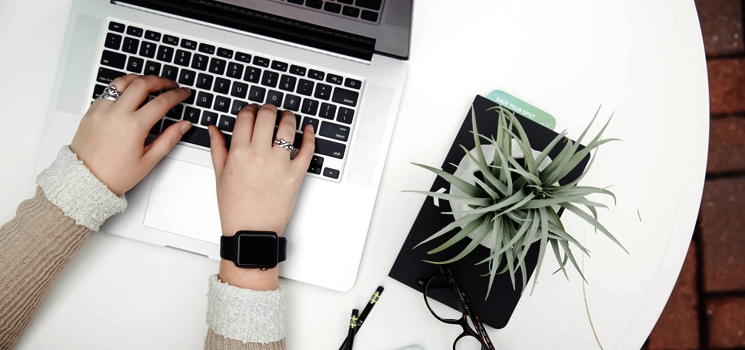 You can slide by as a mediocre travel agent by doing the bare minimum, but we know that's not your goal.
Your goal is to be the most successful online travel agent you can be, and ours is to give you the resources to do so and thrive.
Today, we're talking about what successful travel agents are doing every day to set themselves up for profitable careers.


They're Using The Agent Portal To Their Advantage.
We've created an Agent Portal for a very specific reason: to help you become successful. You'll find plenty of resources here, including the Knowledgebase, educational webinars, InteleTravel University, the Agent Support Desk, and much more!
Learn more about how you can market yourself using InteleTravel's tools HERE.
They're Thinking Outside Of The Box.
You'd be surprised where potential clients might be spending their time online. Think about it: What about that wedding forum where brides are searching for answers on the best places for a bachelorette getaway? Or that mom blog that's discussing amazing family trips? Do a deep dive into various avenues where potential clients can be found, such as travel message boards, for example, and share useful information that will make them want to reach out to you for your expertise.
They're Using Social Media.
It should come as no surprise that successful online travel agents utilize social media to their advantage on a daily basis, but we'll mention it, anyway.
Now, this doesn't mean simply pushing sales on people. No, the savvy internet-users can see right through that. Instead, focus on building trust and sharing advice. Become an authority in your niche, and you'll find yourself with potential clients seeking you out.
They're Focused On Building & Maintaining Solid Customer Relationships.
There's no better business plan than one focused on referrals, and providing exceptional customer service will always serve you well in the long run.
This means sending follow-up emails to ask your clients how their trips went, a complimentary bottle of wine to their hotel, or simply even giving them recommendations on the best restaurants in town. Going the extra mile will not only make your customers feel all warm and fuzzy, but it'll have them promoting you to their friends, just because they loved their experience!
Being a successful travel agent takes extra work and whole lot of love, but by following these simple steps, we have no doubt you'll be well on your way to a wonderful career in the travel industry.