Since road warriors are constantly on the move, it's important to stay at hotels that are not only comfortable and welcoming, but also helpful in terms of efficiency. Nothing's more frustrating than traveling for business and having to deal with unnecessary complications due to the lack of amenities at the hotel. With that said, here are 5 of the best business hotels in New York City, all of which are InteleTravel preferred partners.




1. New York Marriott Downtown
The New York Marriot Downtown is ideally located in the Financial District, making it within walking distance to Wall Street and the World Trade Center. The hotel accommodates guests who are looking to set up meetings or host events as it offers 14 meeting areas. LCD equipment, overhead projectors, and TVs are also available. Guests can even take advantage of the FedEx Business Center that has everything a business traveler would need to put together an event. Other basic necessities, such as printers, computers, and copy and fax services are all at the hotel as well.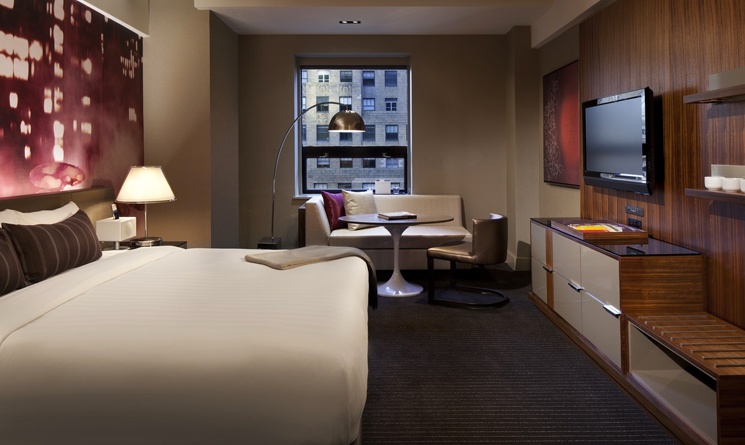 2. Grand Hyatt New York
The Grand Hyatt New York provides guests with several services. First, the hotel is actually connected to the Chrysler Building. Secondly, it offers every business resource imaginable, including Internet access, meeting rooms, laundry services and transportation services. Grand Central Terminal is also near the hotel, so guests won't have any issues getting from Point A to Point B to Point C and back again. There's even a certain room designed specifically for business travelers, which is known as the Hyatt Business Plan Room Type. This business hotel possesses all of the features a road warrior needs in order to have a successful trip in the Big Apple.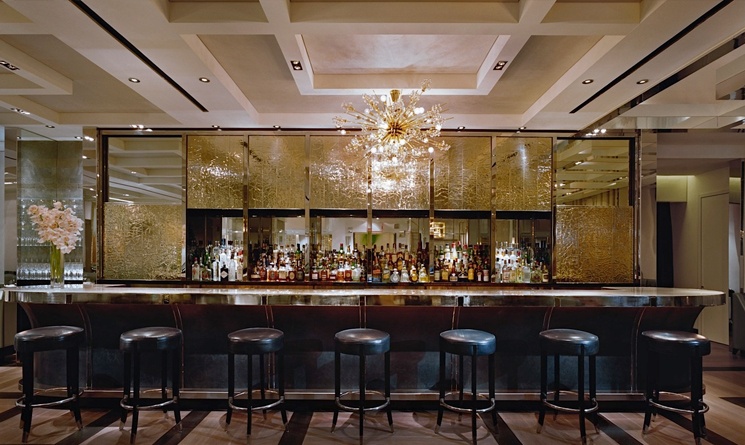 3. The London NYC
Business travelers will be able to hold any meetings they need at The London NYC. Events can be held in several different areas in which up to 200 people can be in attendance. There's a Concierge Service in order to make sure guests' needs are met and there's also free WiFi available throughout the hotel. Located in Midtown, The London NYC is within a short distance to Times Square, Central Park, Carnegie Hall, and Grand Central Station, as well as a number of different restaurants. However, guests have the option of staying in for dinner and stopping by The London Bar.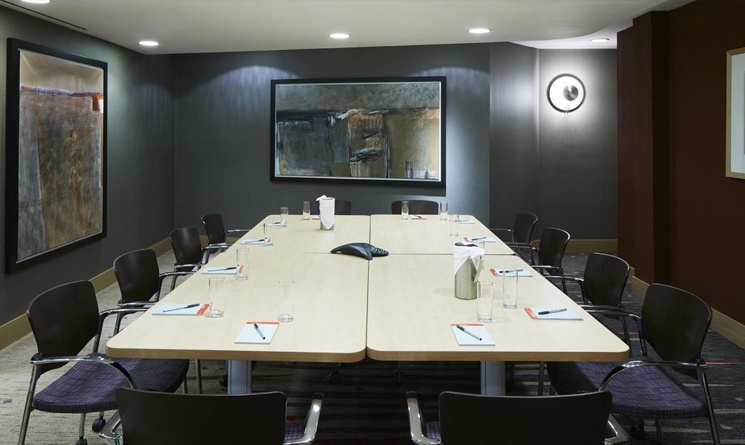 4. Club Quarters, World Trade Center
With its location at the center of everything business in New York City, Club Quarters, World Trade Center is definitely a New York, business hotel to keep in mind. It offers wireless Internet access in addition to community computers and printers. Multiple conference rooms are available and a living area great for working or getting to know other guests as well. Furthermore, business travelers can be as productive as possible thanks to the work space in every room. There are also a variety of different room types, such as the Club Room, Standard Room, Superior Room, and Suite. Morton's The Steakhouse restaurant is also close by; not only is the food delicious, but it can be a great place for business dinners. Plus, the hotel is less than 30 miles from John F. Kennedy International Airport and less than 20 miles from LaGuardia Airport.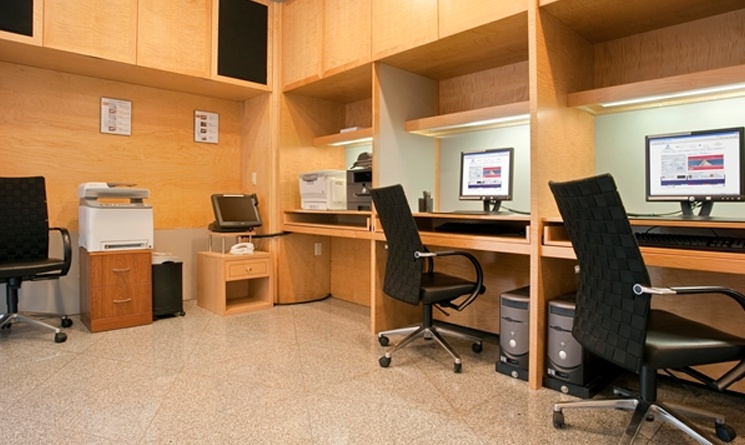 5. Millenium Hilton
This hotel is a road warrior's dream. Internet access, photocopying services, express mail, and meeting rooms are just a few of the reasons why the Millenium Hilton is one of the best hotels for business travelers. Guests are able to rent audio-visual equipment, which is great to have available for presentations. Furthermore, staying connected is extremely important, and although wireless Internet access in the room does cost a bit extra, it's free of charge in the lobby. The subway is nearby as well, which is always a plus. The Millenium Hilton knows that business travelers have an abundant amount of work that needs to get done; offering a number of obliging services makes it possible to attain some leisure time. So any free moment can be spent in fitness center or indoor pool, for instance.