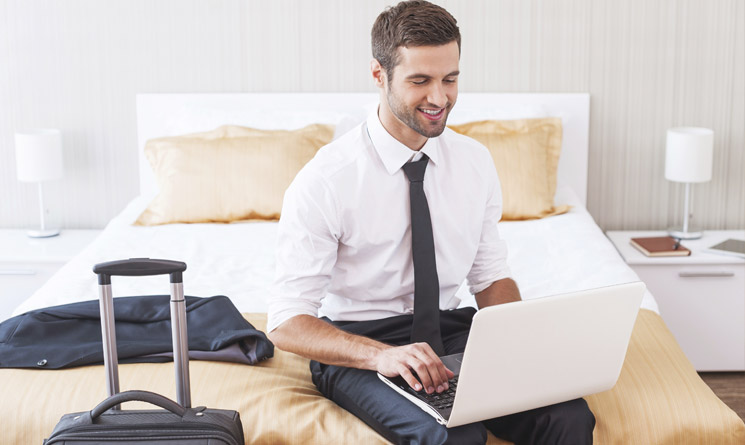 If you have recently started traveling for business, you are probably still learning basic tricks in order to stay organized and prepared for all your business trips. Here are a few key business travel tips to remember in order to shorten the length of your learning curve and prepare you for "road warrior" status:
1. Sign up for loyalty programs
Loyalty programs reward members with upgrades and discounts for being repeat customers. If you join a hotel rewards program, you will earn points each time you stay in one of their line of hotels. Once you earn a certain amount, you will be able to take advantage of those special deals. The same goes for an airline rewards program. Keep in mind that every loyalty program is different, so do your research and decide what would work best for you. If you use a certain airline company whenever you travel for business, look into what kind of loyalty program they offer. Moreover, several hotels and airline companies have partnerships with each other, which would allow you to use your points interchangeably.
Cruise lines also have loyalty programs, which business travelers should be informed of since companies are starting to hold business trips and conferences on cruise ships. Royal Caribbean's loyalty program, for instance, is comprised of different membership levels – gold, platinum, emerald diamond, diamond plus, pinnacle club – in which members are categorized based on number of points earned.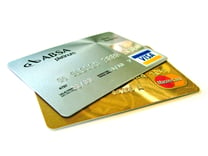 2. Notify your credit card company
If you are an international business traveler, let your credit card company know when you are leaving for a business trip ahead of time. Tell them where you are going and for how long. Never skip this step. Credit card companies immediately raise red flags when they see your credit card is being used in another country. You are most likely going to hear from the fraud department some time during your trip informing you that someone may have stolen your credit card number. In order to avoid this inconvenient experience, simply notify them before you leave.
3. Do you speak English?
Familiarize yourself with the languages of the countries you will be visiting. No need to speak the language fluently before you leave, but learning a few basic phrases will definitely make your trip not only easier, but more enjoyable. Find out how to say phrases such as, "Hello, my name is…," "Thank you" and "I do not understand" – you will probably get a lot of use out of that last one. "Where is…?" and "Do you speak…?" will also be helpful. It is as simple as purchasing a foreign language dictionary or eBook, such as an Oxford mini dictionary. You can even download an app that can translate words and phrases for you. Instead of spending time trying to figure out what people are saying or how to ask a question, you will actually be able to get some work done and maybe even pick up on more words in the process.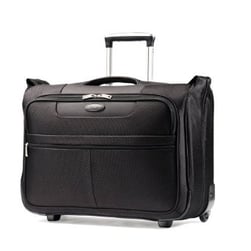 4. Carry-on only
One of the best business travel tips is to only use a carry-on bag. If you are flying, try to pack everything you need for a business trip in a carry-on bag. This is easier said than done, but it is not impossible. Some people take advantage of all those travel organizers in order to neatly place everything in a specific spot, such as LL Bean's double-sided organizers. As a new business traveler though, it may take you a few trips before you can master this art. However, once you perfect your packing skills, you will be able to take only the bare minimum items with you on your business trip. The fewer items you pack, the less space you will need. Plus, that is one less line you have to stand on at the airport, and you do not have to worry about your travel bag getting lost either.
5. Use your free time productively
If you think about how much time you are going to be spending traveling from one place to another, you will realize that sitting around and waiting is also in your future. Whether you are in an airplane or hotel room, on a bus or train, work can always get done. Use this time to prepare for an upcoming meeting, reply to emails or any other unfinished tasks. However, we all know that these would not be categorized as ideal work spaces. The key to overcoming this obstacle is learning to tune out any distractions. Some people are naturally good at this, but others have more difficulty. You will develop this skill over time. Before you know it, you will be working diligently on a 6-hour flight and completely oblivious to the screaming baby on board.
Still, always assess what kind of work you can do where. There are certain tasks easier to complete while in your hotel room rather than on a plane. And remember to be aware of the people around you as well. It is safe to say that no one on an airplane at 4 a.m. would appreciate having to listen to someone on a business call. They do not that you are talking to someone who is a few hours ahead. Be productive, not disrespectful.
6. If you don't ask, you won't get
Don't be afraid to ask for an upgrade when you arrive at a hotel. This is one of the business travel tips road warriors may not necessarily think of, but you should still consider it. One way to successfully get an upgrade is to ask politely because no one is going to do any favors for you if you have a bad attitude. Being a member of a hotel rewards program will also increase the likelihood of being upgraded as well since you have proven to be a loyal customer. You have nothing to lose. Worst case scenario: You are told it is not possible and you stay in your original room.
7. Don't completely unpack
You obviously cannot keep your laptop packed at all times, but there are certain items worth leaving in your travel bag. Such items include business cards, notepads and toiletries. This makes packing and unpacking for a business trip less time-consuming because half the items you need will already be packed. And it is a great way to stay organized, especially if you ever find yourself having to travel on short notice.


It can be overwhelming for any new business traveler to think about all procedures and required items when getting ready to go on a business trip. However, with time, the entire travel process will be second nature to you. Follow these business travel tips and you will be sure to have a successul business trip time and time again.



For more business travel tips and tricks, subscribe here.