Where would you like to travel?
Select your destination, and we'll pair you with an InteleTravel Advisor based on your travel needs.
For Families: The Bahamas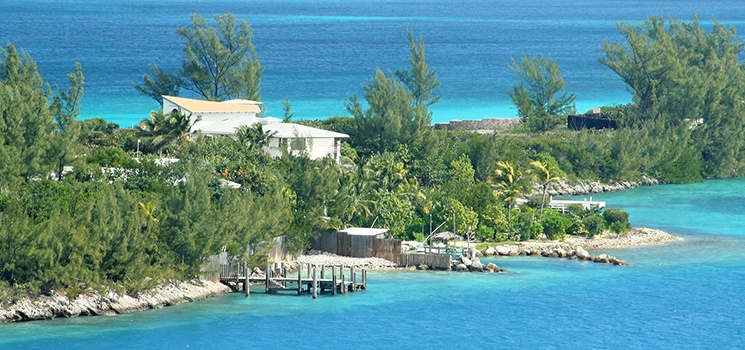 One of the closest Caribbean island chains in proximity to the United States, this exotic paradise is a popular go-to destination for families looking for fun and relaxation.
The Bahamas are famous for stunning, white-sand beaches, crystal-clear waters, and a wide range of fun and exciting activities—from snorkeling and sailing to fishing, kayaking, horseback riding, and much more.
The destination features a number of popular attractions for visiting families to enjoy. Dolphin Encounters is a fun spot with a variety of educational programs and activities to safely interact with friendly dolphins, while Stingray City enables guests to get up close and personal with gentle stingrays. Blue Lagoon Island offers a range of fantastic watersports and activities, from snorkeling and kayaking to jet skiing.
With plenty of all-inclusive resorts, sunshine, and activities for all age groups, every visit is guaranteed to be truly unforgettable.
Honorable Mentions
Other amazing Caribbean destinations for family getaways include Dominican Republic, Jamaica, and Turks and Caicos for their friendly, welcoming atmospheres and abundance of fun activities and attractions.
For Couples: St. Lucia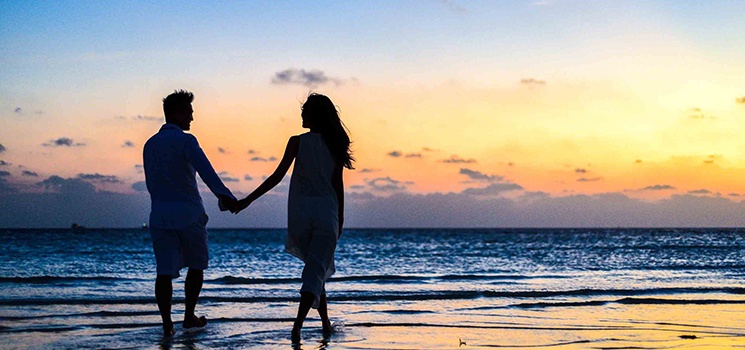 Known for secluded luxury resorts and romantic hideaways, St. Lucia is a honeymoon staple in the Caribbean. Couples enjoy in-suite infinity pools in many of its gorgeous hotels, along with romantic walks amid the island's breathtaking beauty. When night falls, beachside candlelight dinners dot the shore.
Home to lush rainforests, stunning beaches, and the iconic Piton Mountains, couples enjoy a wide range of romantic accommodations including luxurious resorts, secluded villas, and boutique hotels, as well as a wide array of intimate restaurants and bars, for the ultimate date nights.
Whether a sunset cruise, candlelit dinner on the beach, private catamaran tour, or couples spa and wellness treatment—romance and eternal memories abound on St.Lucia.
Honorable Mentions
Grenada, Antigua, and Anguilla are each known for their picturesque beaches, vibrant culture, and variety of romantic offerings and activities for travelers looking to spice things up in beauty and luxury.
For Singles: Puerto Rico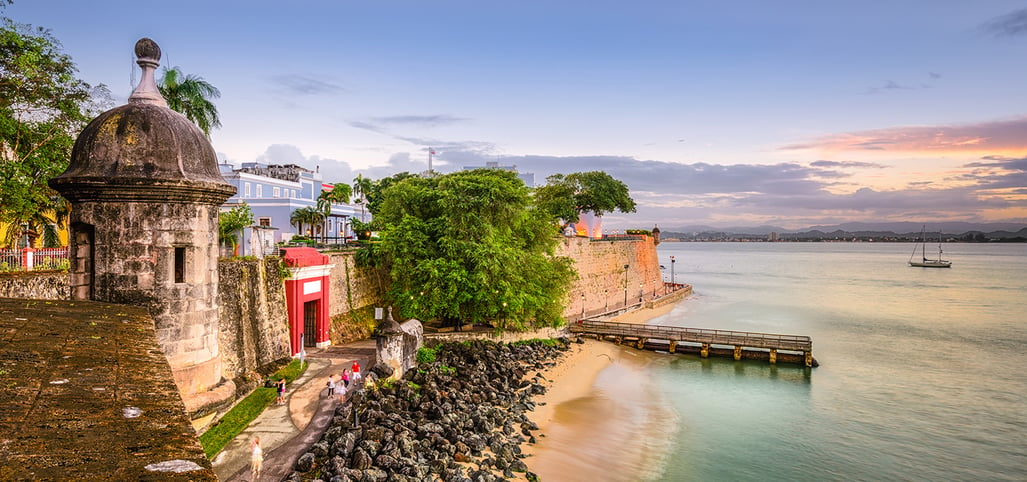 Puerto Rico is a great vacation spot for singles craving an exciting, adventurous getaway. The island offers an array of outdoor activities, from surfing and snorkeling to hiking and kayaking. There are also a variety of cultural attractions, such as museums and art galleries, for those looking for a more cultural experience.
Renowned for its nightlife, San Juan is the best place to be for singles looking to mingle, party with friends, and dance, dance, dance! Clubs explode with salsa, reggaeton, Latin and rock music, and keep the celebration going through the wee hours of the morning.
The island is home to vibrant clubs and bars, and the locals are known to be friendly and welcoming. There are also plenty of great restaurants and beachfront venues for a perfect evening.
For those who want to explore, Puerto Rico's many cities and towns provide plenty of destinations, each with their own unique flavor. From San Juan to Ponce, there is something for everyone to explore.
Honorable Mentions
Aruba, Dominican Republic, and Jamaica are great destinations for singles looking for an adventurous and exciting getaway with plenty of nightlife, natural wonders, and attractions to enjoy on their own, or with new friends.
For Budgeters: Dominican Republic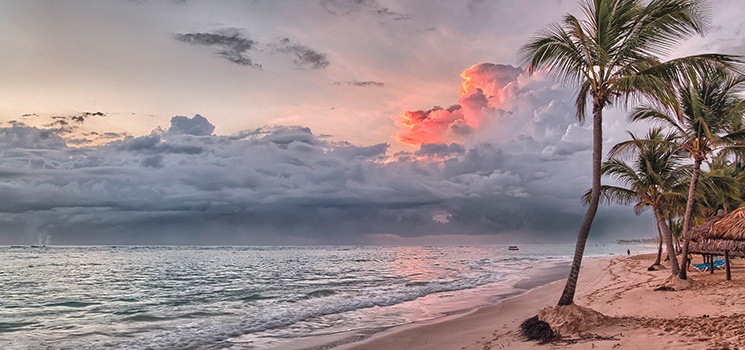 The Dominican Republic is a great destination for vacationers on a budget.
The island is home to a variety of cost-friendly accommodations, such as hostels and guesthouses, as well as a vast array of affordable resorts and hotels. There are also plenty of attractions and activities to enjoy—from snorkeling and diving to exploring the historic architecture of Santo Domingo and taking a dip in the crystal-clear waters off Bavaro Beach, one of the Dominican Republic's most popular beaches.
Dominican Republic's most frequented cities, Punta Cana and Puerto Plata are full of all-inclusive resorts that are easy on the wallet and offer plentiful amenities. With everything from flavorful island feasts and festive drinks to adventurous water sports and spectacular evening shows, there's no surprise why 'The DR' is an incredibly popular destination for so many visitors from around the world craving a fun, memorable, and affordable getaway!
Honorable Mentions
Other Caribbean islands great for budget travelers include: Puerto Rico, known for its street-side eateries, food carts, and variety of budget-friendly activities; Curacao, with cost-friendly accommodations and duty-free shopping; and St. Lucia, boasting a wide selection of affordable activities and dining options.
For Solo Travelers: Aruba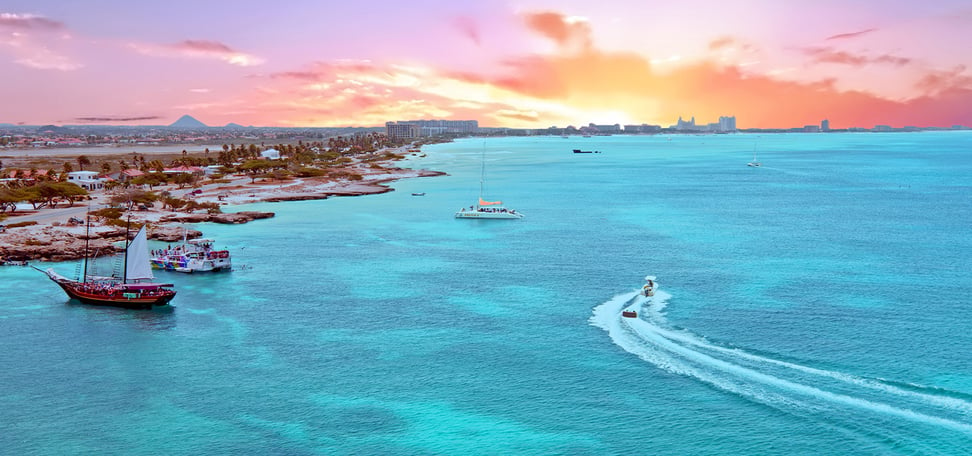 Located just off the coast of Venezuela in the southern Caribbean, Aruba is a popular hotspot for solo travelers looking for a great time.
From its stunning, white-sand beaches to its colorful culture and lively nightlife, Aruba is a paradise full of opportunities for those looking to venture out on their own.
Enjoy a day snorkeling among the island's coral reefs, embarking on a sailing tour along its spectacular coast, exploring various local shops and restaurants, visiting National Archaeological Museum Aruba to learn about the region's fascinating history, and much, much more.
Whether you're looking for an adventure-filled getaway or a peaceful retreat—Aruba has it all!
Honorable Mentions
Jamaica, St. Lucia, and Barbados are also phenomenal destinations for a solo travel excursion, boasting an array of attractions, and offerings to enjoy on your own.
For Divers: Curacao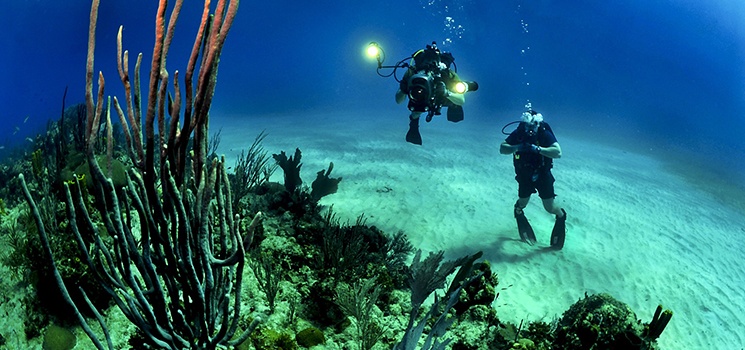 For serious divers, the island of Curacao is a must. Explore underwater shipwrecks and extraordinary resident sea life, and marvel at the breathtaking coral and many other diving and snorkeling sites of Curacao Underwater Marine Park—stretching along 12.4 miles of shoreline. Overall, there are about 60 spots for subaquatic splendor!
The island features warm, clear waters and calm currents for ideal diving conditions year round, with stunning views of coral reefs and marine life such as turtles, reef sharks, and manta rays.
Honorable Mentions
The Cayman Islands, Bonaire, and Virgin Islands offer some of the most spectacular dive sites in the region, with great conditions and plenty to see and explore.
For Surfers: Barbados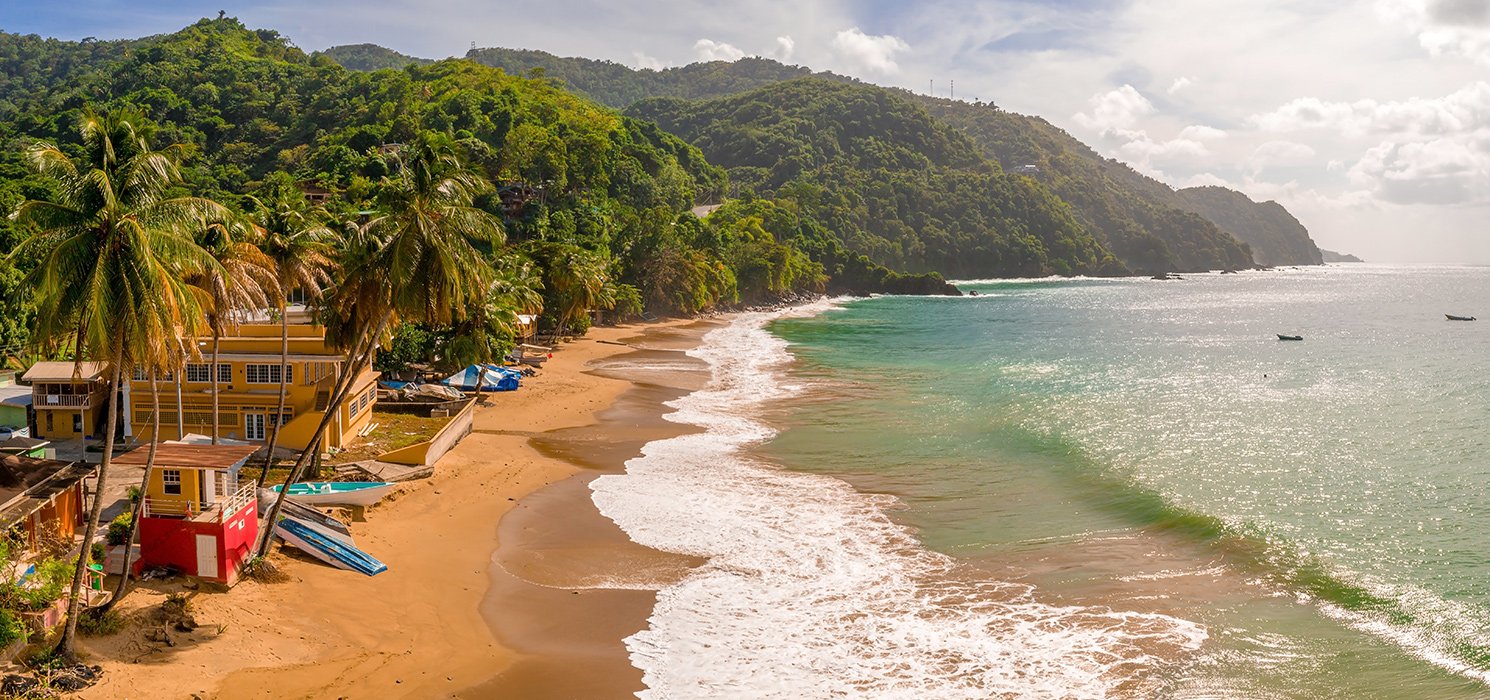 Barbados is renowned for its gorgeous beaches and consistent waves—making it the perfect spot for experienced and beginner surfers alike. It's also home to several surf schools and camps so all those interested can learn the sport.
Bathsheba with calm waves and beautiful beaches, is great for beginner surfers. South Point is perfect for intermediate surfers—featuring a variety of breaks and fantastic views. World-renowned Soup Bowl is the spot for experienced surfers, with relentless waves and swells.
Honorable Mentions
Puerto Rico, the Dominican Republic, Aruba, and Jamaica are also great surfing destinations where visitors can enjoy excellent conditions to shred and shout "Cowabunga!"
For Golfers: Bermuda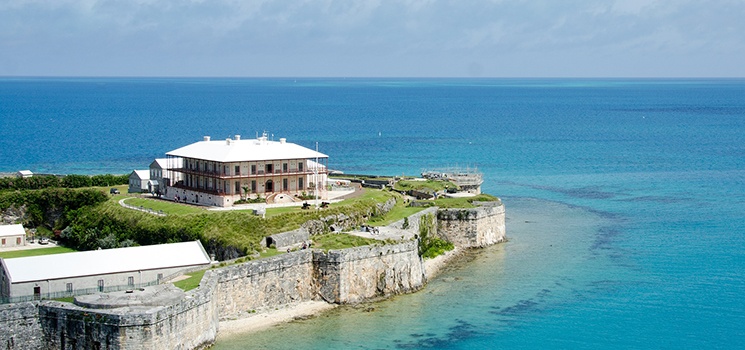 Not technically a Caribbean island since it's located in the North Atlantic, Bermuda is an associate member of CARICOM (Caribbean Community), an organization of more than a dozen such nations sharing economic goals. Bermuda is also the island to visit when golf is your idea of sublime relaxation.
Boasting eight world-class golf courses, all with breathtaking views and pristine natural wonders for anyone who isn't interested in golfing, too, a visit to Bermuda's legendary pink-sand beaches is a definitive hole-in-one for all!
For those looking for the best greens, Port Royal Golf Course and Belmont Hills Golf Course are both highly recommended. The former is a championship course designed by Robert Trent Jones, and features a number of challenging holes and stunning views of the Atlantic Ocean. Belmont Hills, another championship course, is set on a hillside overlooking the ocean, and also boasts breathtaking beauty and extraordinary play.
Honorable Mentions
Other popular golfing destinations include St. Lucia, Jamaica, Puerto Rico, the Dominican Republic, and Anguilla.
For Shoppers: The Cayman Islands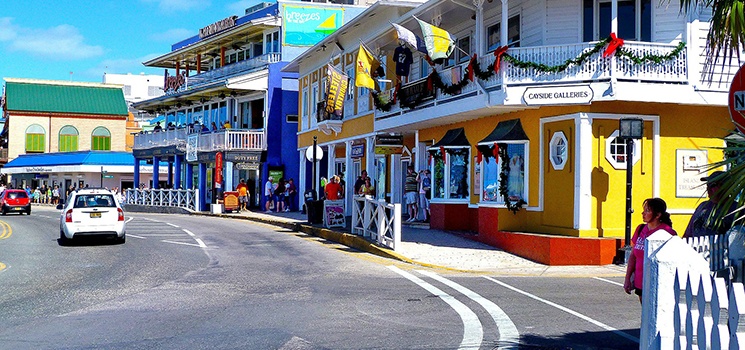 The Cayman Islands is a fantastic shopping destination due to its wide selection of duty-free stores ranging from high-end boutiques to local markets—offering something for every budget.
Besides their spectacular beauty, magnificent resorts and remarkable scuba and snorkeling spots, the three gorgeous islands comprising this super-popular tourist destination are near-legendary for their duty-free shopping experiences, which provide amazing deals on everything from jewelry and watches to fine crystal and other luxury goods.
The Cayman Islands is home to street-side, shop-till-you-drop stalls to high-end, mega-shopping-spree malls. Popular markets include Cayman Craft Market and Camana Bay Marketplace, with great selections of local souvenirs and handmade crafts.
Honorable Mentions
Barbados, Aruba, and the British Virgin Islands are other excellent destinations boasting wide varieties of shopping opportunities for visitors!
For Adventure Seekers: Dominica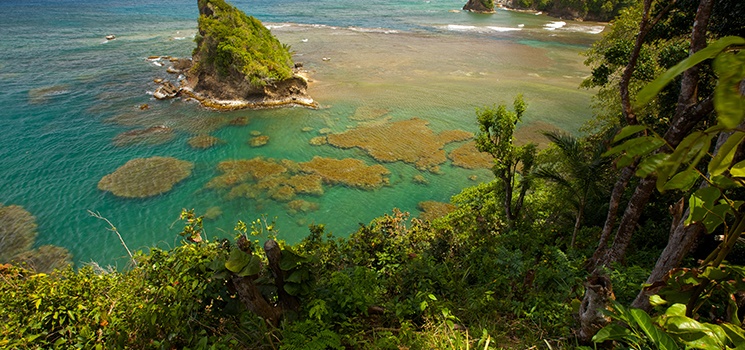 Also known as 'Nature Island,' Dominica is replete with beauty, from its with black-sand beaches, hot springs and lush rainforest to its cascading waterfalls, dive sites and hundreds of miles of hiking trails. Want to witness an actual boiling lake? Yup, adventure seekers visiting Dominica can experience this, too!
The island is home to miles upon miles of mountain bike trails, as well as horseback riding, zip lining, snorkeling, kayaking, and river rafting—plenty of fun and exciting activities for the most adventurous at heart!
Honorable Mentions
St. Lucia, Jamaica, the Dominican Republic are other excellent Caribbean destinations for travelers craving excitement and adventure at every turn.
InteleTravel Will Plan the Perfect Caribbean Vacation for You
The Caribbean is one of the most beloved vacation destinations on Earth, for countless reasons! With so many different options, there's an island for every traveler!
No matter what sort of experience you're looking for, InteleTravel's team of certified advisors will arrange your dream vacation and provide support along every step of your journey.
We know the perfect times to book and travel, the best accommodations for your trip, and will customize the ideal itinerary for you, according to your unique preferences.
Contact InteleTravel today to plan your dream Caribbean vacation!