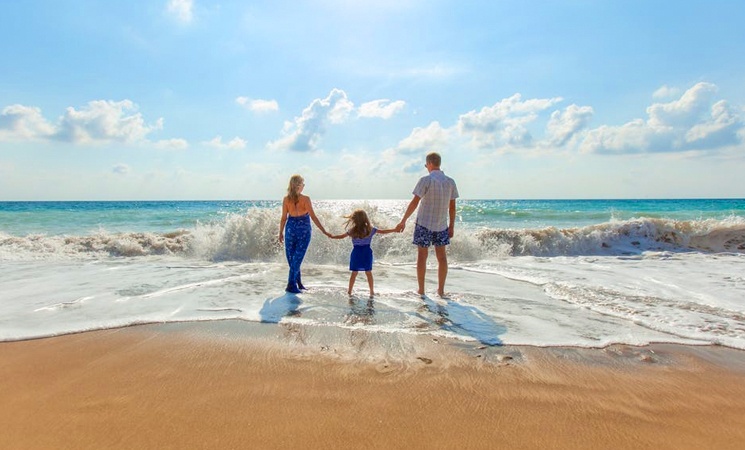 With the summer fast approaching, now is the perfect time for families to get away together for some bonding, fun, and adventure.
In order to find you some of the top trips for the warmer months, we checked out the 15 Best Family Summer Vacations by U.S. News and World Report. We pulled out a few of our favorites, but check out the full article for an in-depth look at all 15!
Here are some of the best family destinations to check out this year:
OCEAN CITY

Photo Credit: OceanCity.Org
Nothing says summer more than lively boardwalk amusement parks, big waves and tons of seafood. At Ocean City, Maryland, you get just that—and so much more! Loaded with mini-golf courses, beach-themed boutiques and classic ice cream shops, don't be surprised if you end up making this an annual summertime destination!
NIAGARA FALLS

Photo Credit: Holiday Inn by the Falls
A quintessential family vacation, the tumbling falls straddling Ontario, Canada and New York State are a must-see for the entire family. With a variety of options available to enjoy the Falls, visitors can take an exciting boat tour, zipline into the gorge, get soaked on the Hurricane Deck, or even participate in the exciting Journey Behind the Falls. Whichever you choose, you'll get some of the most breathtaking freshwater views on the planet.
THE BAHAMAS

Photo Credit: Places You'll See
This beloved tropical vacation is full of family friendly resorts and tons to do. Warm temperatures and sunny skies are the perfect backdrop for the amount of water sports available for the entire family! With kids clubs, water parks and massive pools, the kids will be exhausted for bedtime while you unwind with some signature cocktails!
JACKSON HOLE

Photo Credit: Jackson Hole Net
Looking to get back to nature? Take a camping trip to the scenic mountains of Jackson Hole in Wyoming! With river floating tours, horseback riding and breathtaking hiking trails through the Grand Teton National Park, this is the perfect getaway for the adventurous families of the world!
BOSTON

The capital of Massachusetts is a bustling city year-round, but it really comes alive in the summer. With museums, amazing buildings and fun activities, they're always plenty to do. For baseball fans, there's no better ballpark to bring your kids to than Fenway Park. Rich in history and brimming with some of the most loyal fans in sports, this is one stadium to check off the baseball-lovers bucket list.
MYRTLE BEACH

Photo Credit: Hotels.com
This South Carolina beach town is lined with sandy beaches and tons to do. Whether you're looking to spend the day at the Family Kingdom Seaside Adventure Amusement Park, embark on a jeep safari tour, visit Ripley's Aquarium or relax on the sprawling boardwalk, the Myrtle Beach never falls short of classic southern hospitality.
There's no better time of the year to bond with your family than during the carefree months of summer. No matter where you decide to go, the memories are endless (and the photos will be totally share-worthy!).