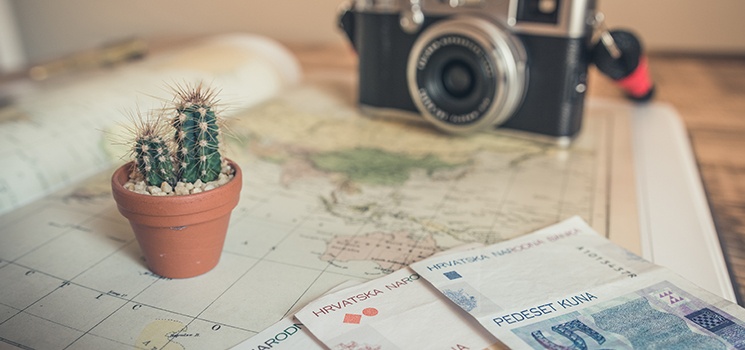 Published August 5, 2016. Updated August 6, 2020.
Budgeting for a vacation is one of the most important aspects of trip planning. Figuring out how much you can spend on flights, lodging, food, and activities means the difference between the trip of a lifetime and a trip that causes serious financial stress.
One of the best ways to plan a budget-conscious trip is to use a travel agent, but what does that cost? Well, it depends. While some agents don't charge a dime, others have been known to add (sometimes significant) fees to the process.
In case you're wondering, InteleTravel Travel Advisors never charge client fees.
It's a point of pride that our advisors work off commissions paid directly by vendors or suppliers. You book a vacation, and that's it. There are no added costs.
Before we outline how it works, let's discuss the fees you could avoid by working with an InteleTravel Travel Advisor.
Common Travel Agent Fees To Avoid
Travel agent fees date back to the pre-internet days. When airlines stopped paying commissions in the early 2000s, agents had to make up the lost income somehow, so they came up with customer fees. These don't always apply (and as mentioned above, never do with InteleTravel agents). That said, it's still helpful to know how much using an agent could cost.
Agent fees can be broken down into three categories:
Research Fees
Some travel agents charge a research fee that ranges from $100 to upwards of $500, depending on your needs, according to Travel + Leisure. This fee covers the time spent searching for and curating a list of possible hotels, flights, restaurants, and activities based on your budget and interests. Alternatively, some agents choose to charge by the hour for their research and scheduling duties.
Travel Design
One agent who talked to T+L said he "charges clients a non-refundable $250 travel designing fee." You tend to find trip design fees for luxury vacations: They cover the time and relationship cultivation it takes for an agent to find more exclusive lodging, flights, and food and activity reservations. (Some agents will apply the fee to the cost of the trip, but not all.)
A La Carte Needs
Some agents will book a flight or reserve a hotel or even get you into an exclusive restaurant or show for you for a nominal fee. If you're incredibly busy in your day-to-day life, or travel is an integral part of your job, the additional charge might worth it.
But why pay any fee when you could use InteleTravel? You get personal service and a world-class vacation.
Our vendors and suppliers pay commission to our agents for every sale. A portion of the money you spend on your hotel or air travel goes directly to your agent with no added client fees.
That can help you assess your budget and decide what makes the most sense for you (especially when you consider time and energy spent researching in addition to upfront costs).
You will find, however, that working with an InteleTravel Travel Advisor will save you time and money, and will help someone earn a living. The closer you get to your travel advisor—and trust us, you will get close—the more you'll enjoy this symbiotic relationship: You get a great vacation; they get a bonus.
Besides, our advisors are great at what they do. They have the know-how, skills, and resources to find you packages, discounts, and exclusive deals that wouldn't otherwise be available to you. And you don't have to pay a dime.
Sounds like a no-brainer to us.