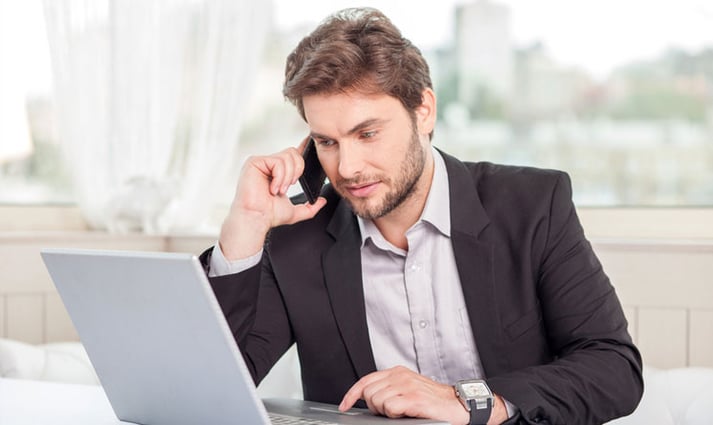 Extraordinary travel agents have a solid set of tools at their disposal, and they know how to use them.
They're curious, excited, travel lovers with a zest for knowledge, and they know just how to make their customer's feel special – because they know that their customers are special.
Every travel agent could use some extra insight on how to be the best they can be, so we've compiled a list of seven things that you should be doing to be your most extraordinary.
BE PERSONAL
The number one thing a travel agent should do in order to stand out is to deliver customized service to the clients. From your initial interaction, get to know your client and their individual needs. Selling travel to family and friends? Great! You already have this down, so take advantage of knowing your customer's pain points, wants and needs so you can help deliver them their dream travel experience.
SPECIALIZE
With the wealth of knowledge available online, most people can simply surf the web to find out the basic information of specific locations or activities. But nothing compares to personal recommendations and insider knowledge.
Become a genuine expert on some destinations or activities, and learn every single thing you can about those locations.
When you have the true credentials as an authority on a particular destination, you'll always be the one that people will go to seek advice.
KNOW YOUR MISSION STATEMENT
You're a business. What's your mission statement? If a potential client asks you about yourself and your brand, do you have something substantial to tell them? Think about how you want your message to come across. Then write it down and memorize it.
LEARN RELATIONSHIP-BUILDING SALES TECHNIQUES
Nobody wants to feel sold, so don't focus on the sale. Rather, develop relationship-building, trust-oriented sales tactics. You'll sell a lot more when you're perceived as a trusted advisor.
BE ACCESSIBLE
Customers love when their travel agent is reachable. Make sure that you always respond to your customers in a timely manner and give them all the information they need.
UTILIZE SOCIAL MEDIA
Engaging with your audience on social media is a great way to offer insights and tips.
An occasional promo is fine, but try to focus your social media presence more on showing off your expertise on traveling to beautiful destinations. Need more social tips? Check out our tips for promoting yourself on social media.
CONTINUE LEARNING
The travel industry is always evolving, so don't think that you're ever done learning. Always keep up with industry news as well as the latest in marketing strategies to ensure that you're up to speed and up to date.