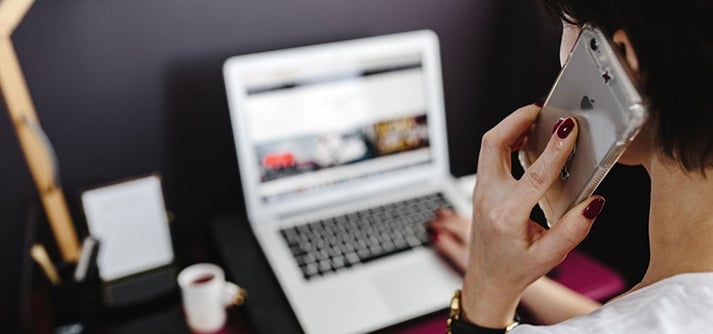 There are no shortcuts when it comes to quoting and closing a sale. It demands meticulous attention to detail and mutual respect between Agent and client. Whether you're working with a first-time client or someone you've built a rapport with over months and years, identifying the appropriate quote and closing the sale is quite literally an art. And our most successful Agents know exactly how to make both happen.
From producing that initial quote and refining even the smallest of details to finally closing the sale and ensuring client satisfaction after everything is finalized, here's how to get it done.
THE INITIAL QUOTE
The initial quote is your foundation. Base this off the overall experience your client wants, without getting lost in the weeds of the nitty gritty of the trip.
Start with Preferred Partners. When first calculating the initial quote, begin by looking at our Preferred Partners list. This will help narrow down potential accommodations and transportation offers based on vendors and partners we've built trusting relationships with. Don't feel obligated to only use them, but they are a great jumping off point.
Get help from Agent Support & Partner Support/Group/Wedding Honeymoon Depts., etc. That's what they're there for! Turn to the InteleTravel support services to help you when crafting the perfect initial quote.
3 Price Quotes: Low/Middle/High. Have options available. With three price quotes, you'll be able to present a trio of vacation options to any potential client, with more amenities, in-flight service levels or room upgrades to offer. Showing three quotes will allow your clients to see that for just a little bit more money they will be getting much more in value and vacation experience.
Sell value NOT price. Avoid resorting to pushing big sale prices or discounts. Your major selling point is the fact that you're a professional travel agent, there to help your client through the entire process. You are way more than a website and you care and know your clients more than any other online Agency. If they ever need you during their trip they have a real person to call and help them with any questions along the way.
Include Travel Insurance from the start.

At the outset, make sure to include travel insurance in your quote. It's an important element and peace of mind that many travelers simply forget about. If they decline insurance, be sure to get them to sign the insurance waiver form in your back office so they remember they declined insurance, many clients may forget when the actual travel takes place.
TIP: Having them sign the waiver also acts as a closing tool and makes them second think declining insurance.
Make sure your commission is included. Don't forget to include your commission in the quote. You want to put yourself in a position where all the costs are outlined immediately and clearly identified. No one likes -- or appreciates -- surprises when it comes to big purchases.
Leverage multi-media. Use photos, videos, links and brochures to bolster your case. Getting your potential client to envision themselves on vacation can help get their hearts set on the trip.
REFINING THE QUOTE
Once you create your initial quote, you'll want to fine-tune it with the detailed information you gathered from that first phone call.
Here are a few things or amenities to consider when refining the quote:



Do all passengers have a valid passport? Are they good for six months after trip? If not, offer to help with expedited passport visa services.
Will your client need transfer tickets or a car rental?
What about meals and/or entertainment?
Are they interested in an airport meet & greet service?
Would they enjoy shore excursions or sightseeing tours?
Have they indicated they'd like show & event tickets?
Do they want a private driver or guide for any portion of their trip?
Providing your client with additional options -- from transfers to sightseeing tours -- will give you a good barometer of how they intend to enjoy their vacation, and how flexible their budget is.
CLOSING THE SALE
Once everything is squared away with the quote, properly close the sale by tying up any loose ends and gathering all of the final information you'll need to book the trip.
Confirm all details and info and make sure to verbally repeat everything that was discussed.
Give the cancellation policies in writing. This will help avoid any confusion if the situation does arise where the trip would need to be cancelled.
Discuss any legal disclosures or notes from providers. Avoid any surprises by letting your client know of any special notes from the providers you're booking with or legal disclosures they might have.
Don't forget the Credit Card Authorization Form. Make sure you get the information you'll need and be sure to let your client know that their credit card information is completely safe and will be disposed of once their vacation is booked.
Complete the insurance waiver. You can also use this as a closing tool to counter objections.
Take down the passenger names exactly as they appear on government docs.

There's nothing worse than having to make your client pay a $200 name change fee, or not be allowed to board, because they didn't check their documents.
Get each travelers birthday and passport numbers. Additionally, make a habit of double checking the information to make sure you've recorded them correctly. Be sure to get DOB, and not "age of traveler" since often times travel is booked far in advance and ages will change. This could change the price for some resorts based on actual age at the time of travel.
Write down their room/cabin/seat selection preferences. Use this when information booking.
MASTER TECHNIQUE: Try to turn this particular sale into a future deal(s) by asking one simple question: "Who else do you know might want to book this trip?"
AFTER THE SALE
Great customer service doesn't end with the sale. Keeping your client happy and excited about their upcoming trip will not only make them feel special, but the positive experience will keep them coming back to you for future trips, too!
Keep them excited. Buyer's remorse can always happen. Maintain your client's enthusiasm by sending articles, updates, destination info, restaurant recommendations or whatever else you might come up with!
Help smooth the travel process. Make your client's travel day is as seamless as possible by helping them with online cruise or hotel check in, flight check in, boarding passes, seat adjustments or even grabbing some luggage tags!
Reserve dining & entertainment options in advance. As a full-service travel agent, your client looks to you for expert recommendations. Take the extra step by helping them make reservations for dinner or the hottest show in town!
DURING THE TRIP
You don't want to bother your client on their trip, but there are a couple of things you can do to make sure they know you take your job, and their happiness, seriously.
Send flowers or a gift from your commission (if it makes sense). This could even mean having a bottle of champagne ready in the room for a couple on their honeymoon or the future groom's favorite liquor for the bachelor party.
Text to check if everything's okay. Just a quick text or email to check in is all you'll need to do to show your client you care.


AFTER THE TRIP
It might be easy to let this part slip by while you focus on closing new clients, but always remember how important retention is. It's easier to keep a client than it is to get a new one. Happy clients make the happiest referrers!
Don't forget to set reminders to reach out after the trip.




Call them up after they've been home for a couple of days. Check in to ask how their trip was and what their favorite (or least favorite) parts about it were. Show genuine interest in what they have to say.
Send them a thank you note. Bonus: make sure it's handwritten. There's still something magical about a handwritten note.
Ask for referrals. A happy client will want to help you out, and most people also love making recommendations to their friends and family. If your client had a great experience, ask them if they know anybody who might want to plan a vacation with you - you'll be surprised by the leads you get from simply checking!
Ask for the next trip. Within 30 days of their return, when people are most likely to commit, ask your client if they're ready to set up their next vacation.
Keep important dates on file, and set follow-up reminders. This includes birthdays, anniversaries or any other special dates where you might want to reach out with a quick note.


Being a successful travel agent takes finesse, but with the above steps in place, and a genuine interest in keeping your clients happy, you'll be well on your way to repeat clients, and happy referrals.