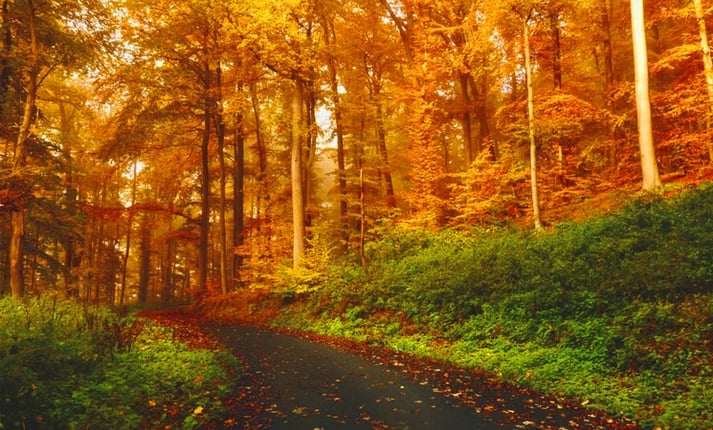 There's just something special about the fall. Perhaps it's the crisp air, the mulled cider or the warm colors – but we find this season to be one of the best times to experience some of the most naturally stunning places in the country.
Whether you're a fan of picture-perfect wine country or you prefer the haunting history of an old witch town, give yourself the gift of a weekend getaway this autumn.
Here are some ideas of where you can go:
SALEM, MASSACHUSETTS
Famous for its 1692 Witch Trials, Salem is a hauntingly beautiful town nestled just north of Boston. A popular fall destination, Salem is not only stunning, but full of colonial history. Go on ghost tours, commune with modern-day witches or drink a pumpkin martini at one of this town's hotel bars. This is the place where Halloween dreams come true.
FINGER LAKES WINE COUNTRY, NEW YORK
Photo Credit: PR Web
It's no surprise that autumn is the most popular time of the year to visit the Finger Lakes Wine Country in upstate New York. With rolling hills spattered with orange and red hues, enjoy a wine tour as you gaze on some of the most breathtaking backdrops in the country.
DISNEY WORLD, FLORIDA
Want to get in a family vacation before the holiday rush begins? Disney World comes alive in fall colors and new decor each September, offering fall-inspired treats, Mickey's Not-So-Scary Halloween Party, the Epcot International Food & Wine Festival, and tons of other seasonal fun make this the right time to visit.
NASHVILLE, TENNESSEE
Photo Credit: Vocativ
Music City comes alive when the air gets cooler this time of year. Tons of live performances, fall food and arts and craft festivals make Nashville buzz during the autumn months. Not to mention the intense tailgating at you can do when the Titans are in town!
CHATFIELD STATE RECREATIONAL AREA, COLORADO
Photo Credit: NWO
A highly popular camping destination in the fall, Colorado has plenty of activities to keep campers busy. From the deep reservoir to the hiking trails, visitors can even watch the launching of hot air balloons. The sky's the limit!