Where would you like to travel?
Select your destination, and we'll pair you with an InteleTravel Advisor based on your travel needs.
Who Should Buy Travel Insurance?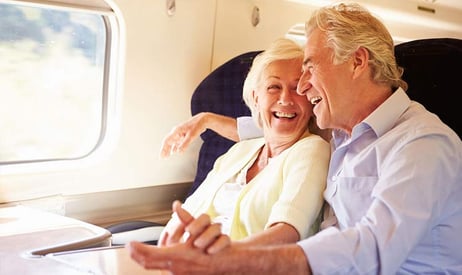 It doesn't matter if you're going on a business trip, a family vacation with the kids, grandkids, or just by yourself. Everyone should buy travel insurance because unforeseen events could take place.
According to the U.S. Travel Association, "One in six Americans (17%) say their travel plans have been impacted by medical conditions, natural disasters including severe weather; or mechanical or carrier-caused problems."
However, 22% of people from this survey had travel insurance while the rest did not. The U.S. Travel Association also points out that most people are happy that they invested in travel insurance, with a satisfaction rate of 85%. Although more people are purchasing travel insurance when they go on a trip, as also reported by the U.S. Travel Association, there is still a large number of people who choose not to.
These facts about travel insurance prove that many travelers have to deal with unexpected events both before and during a trip. Why take the chance of not being prepared, especially when other people who have done the same are happy they did?
Be ensured with insurance.
It's best to purchase travel insurance from a travel insurance provider rather than a cruise line or vacation company.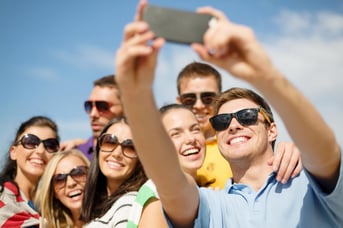 However, travel insurance providers do not offer the same exact coverage plans. This is where your research needs comes into play. The first thing you have to do is find a great travel insurance provider. Travel Insured—a worldwide travel insurance provider since 1994 and one of InteleTravel's preferred partners—offers incredible insurance packages to more than a million travelers every single year. Though their benefits vary from state to state, many plans overlap. Plus, they have 24/7 customer support, so you can reach them if you ever have a question.
Some benefits for travelers using Travel Insured include:
Trip Cancellation

Baggage Insurance

Travel Delay

Reimbursement of Miles or Reward Points

Trip Interruption and Emergency Evacuation
InteleTravel customers will never have to worry about what they would have to do if any travel mishaps occur before or during a trip as a result of Travel Insured. And although Travel Insured already offers better deals than other travel insurance providers, InteleTravel customers will have access to even better rates thanks to the partnership between the two companies.
Plus, InteleTravel advisors—who are able to become independent travel agents and book travel for others and themselves—have access to those deals as well. For instance, if you're an agent and you book travel insurance through Travel Insured, not only will you receive protection at a discounted rate, but you'll also receive up to 28% of Travel Insured's commission. The same goes if you book travel for someone else—you get them the best deal on travel insurance and then earn a commission* on that sale.
Here are a couple of travel insurance packages available at Travel Insured:
Travel Medical Protector Plan covers emergency accident expenses, accidental death and dismemberment, emergency evacuation, trip delay as well as repatriation of remains for travelers who are going to be leaving the United States for at least 10 days.
The Airline Ticket Protector Plan covers travel and baggage delays, non-refundable airline tickets, and missed connections. If you go to their website and select the state you reside in, you can find out what you can be covered for.
Travel Insurance Is Always a Must
Travel insurance is extremely important to look into before going on a trip. Many people never consider investing in travel insurance, whether that is because they do not think it is necessary or worth the money, but compared to how much money they are spending on a trip, spending a few more dollars for extra peace-of-mind is always the way to go.

*Commissions are not calculated on taxes and other fees, and may be subject to industry standard adjustment by credit card processors and for technology or transaction costs. Commissions shown are examples and not a guarantee of income.

Travel rates are subject to error, omission and change based on travel dates, availability and other industry factors.