If you're anything like us, you love love.

And what better way to spend a little extra time with your significant other than by escaping to the snowy mountains of a remote starlit town?

In honor of the year's most loved-filled day fast approaching, your favorite at-home travel agency has scoured our archives for our go-to spots when we want to get a little extra warm on the coldest nights.

We've focused our list on trips for winter-lovers (because there's just something about the snow and crackling fireplaces that feels very Valentine's Day to us), but if bikinis and sunshine are more your style, cruise on over to our 10 Best Dream Vacations for some white sand beaches and mojito-friendly locations that will surely tickle your fancy.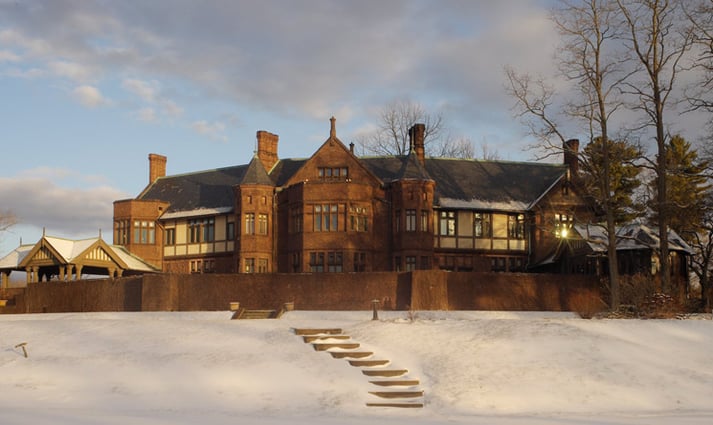 THE BERKSHIRES, MASSACHUSETTS
Western Massachusetts sets the stage for a classic New England romance that's dotted with quaint bed and breakfasts and overflowing with natural beauty. This dreamlike winter wonderland has all the old-world charm and starry nights that romantic escapes are made of, packed with liberating winter activities, inviting candlelit lodges and plush oversized beds.
Our Valentine's Pick: Recognized as one of the finest hotels in the world, The Blantyre will transport you in to a world so saturated with cozy country elegance that you'll feel like you and your love have stepped into your own romance novel. What we love about The Blantyre is that you can get the feel of a bed and breakfast while still having the amenities of a full-service hotel. You can choose to stay in one of the exquisite rooms in the Main House or opt to rent your own private cottage. With an on-sight spa, private ice skating rink, an extensive Hot Chocolate Menu, Ice Picnics and a tucked away "Warming Hut," this will be one Valentine's Day to remember.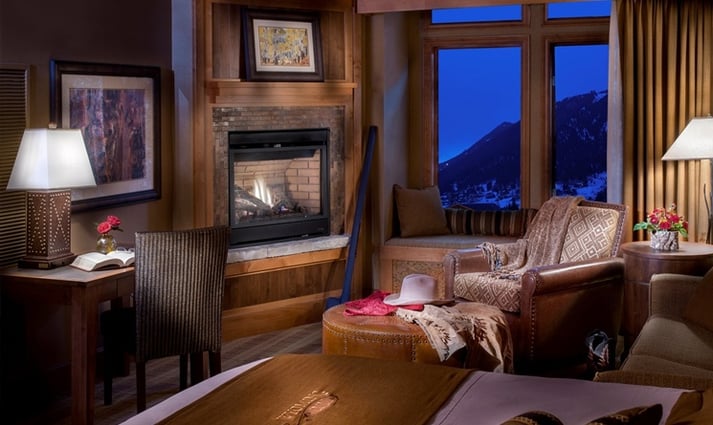 JACKSON, WYOMING
Enveloped by the majestic Grand Tetons, Jackson is a snowcapped town for couples seeking a day of adventure followed by an evening of hot and steamy… spiced apple cider. The perfect destination for wildlife viewing, enjoy a sleigh ride on the National Elk Refuge or embark on a snowy safari. Did we mention dog sledding at Yellowstone? Winter sport lovers can also enjoy heli-skiing, Snowcat skiing, snowboarding, snowmobiling, backcountry ski touring, snowshoeing, and snow tubing… just to name a few.
Our Valentine's Pick: Book a King Mini Suite with a cracking fireplace at the Wyoming Inn, a distinctively refined inn that blends rustic elegance with Western luxury. Perfect for adventure-seekers who like to melt into lush pillow-top mattresses, the Wyoming Inn serves as both a relaxing retreat and a traveler's guide to wild Jackson Hole.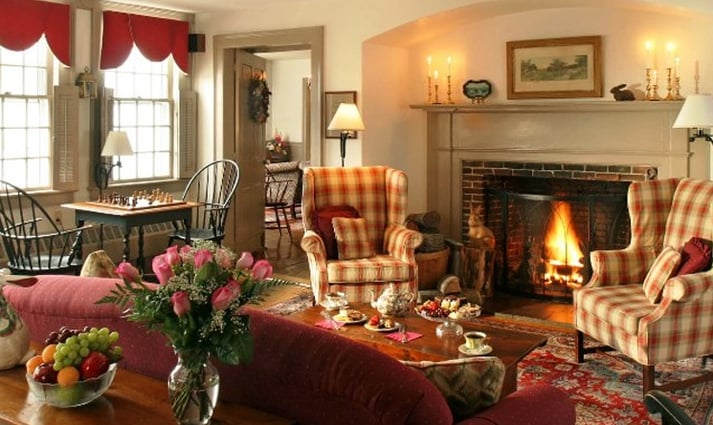 LOWER WATERFORD, VERMONT
Lower Waterford has the warmth and coziness of classic Vermont without the crowds of more touristy towns. Here you can ski the White Mountain National Forest, visit the area's many scenic kissing bridges, explore snow-scaped waterfalls or get lost in richness of the town. From art galleries to museums, craft breweries to taster's tours, you will find this town and its pine laden streets to be one whimsical winter dreamland that you'll never want to leave.
Our Valentine's Pick: A magical bed and breakfast dedicated to traditional inn keeping, The Rabbit Hill Inn provides an old-fashioned, very personalized approach to romantic getaways. Book a room with a romantic fireplace, a lavish whirlpool and spectacular views of the White Mountains. With mouthwatering cuisine, private porches and candlelit breakfast, this is one bed and breakfast that you'll travel to annually. Trust us.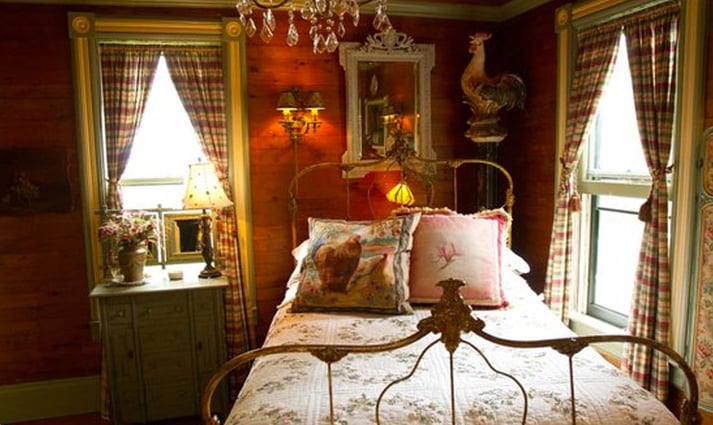 LANESBORO, MINNESOTA
Nicknamed the Bed and Breakfast Capital of Minnesota, Lanesboro delivers in the realm of cozy accommodations, classic hospitality and recreational activities. This is a small town. With no stoplights or big-box stores, this is a getaway for a couple seeking a slower pace and plenty of quality time. With glistening, snowy trees, rolling hills and the 60-mile Root River Trail, this is a town that offers breathtaking, take-your-time outdoor adventure.
Our Valentine's Pick: Nestled in the hills four miles south of Lanesboro, The Berwood Hill Inn sits atop 200 acres, providing ample grounds to explore along with the neighboring land and towns. Featuring cozy beds, five-course breakfasts, candlelit chocolate fondue and build your own crepes, you and your love will make beautiful memories after your complimentary champagne toast.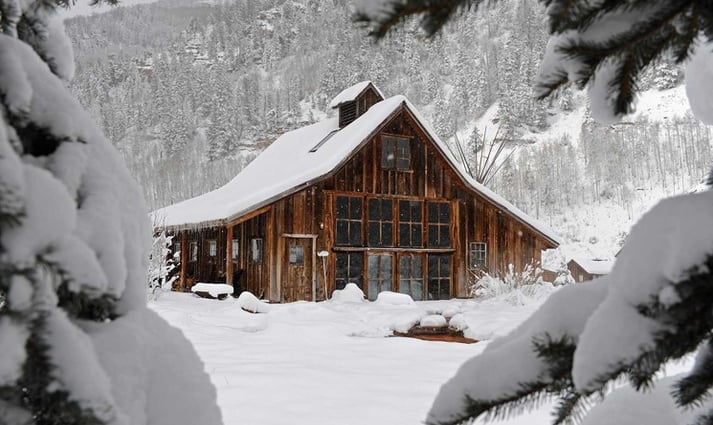 DOLORES, COLORADO
When you think of wintery America, you probably picture the snow-capped Rocky Mountains of Colorado. What you might not picture is the small town of Dolores, nestled deep in the San Juan Mountains and split by the running Dolores River. Offering a unique mix of shops, restaurants, taverns and classic winter adventure, Dolores is the town romantic winter postcards are made of.
Our Valentine's Pick: A perfectly restored ghost town, Dunton Hot Springs offers more than most dream of in a romantic getaway. Pristine log cabins, sensual massages, long-winding trails, quality food, winter horse rides, an on-site gym, a luxurious spa, fine wine and six hot springs, Dunton will not disappoint. Book the Well House Cabin, Dunton's only cabin built around a small hot spring, to enjoy the warmth and privacy of your very own spring. If you can't land the Well House Cabin, you can find five more dotted in and around the picture-perfect resort. And rest assured, you'll be greeted by fresh flowers, champagne and chocolate-covered fruits. These are a few of our favorite things.